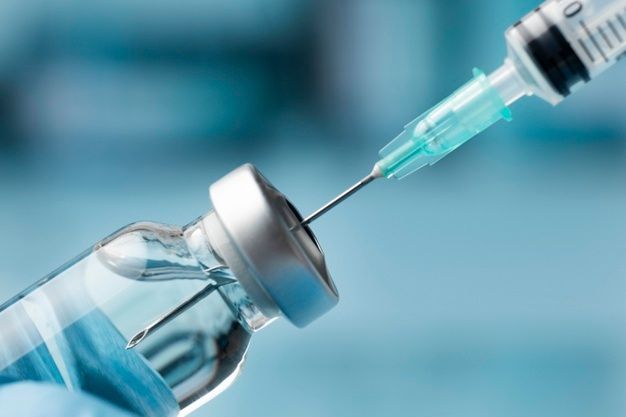 Should I Get a Second COVID Booster Dose?
Although COVID cases have been dropping since January, we are starting to see another increase. The concern about new variants has continued to draw attention to the second round of COVID booster shots available for some individuals.
Individuals aged 50 and older who have already received a COVID booster are now eligible to get a second. Some younger people who are immunocompromised can also get the booster. However, the decision to obtain a fourth COVID shot might not seem straightforward to some individuals.
New Guidelines for the Second COVID Booster
Last March, the U.S. Food and Drug Administration (FDA) and the Centers for Disease Control and Prevention (CDC) recommended the second COVID booster from Pfizer/BioNTech and Moderna for people aged 50 and above at least four months since their last shot. The Biden Administration confirms that there is currently enough funding for eligible older adults to get this new round of boosters, although emergency pandemic money has run out.
Individuals who received a Johnson & Johnson vaccination and a second shot from Pfizer or Moderna cannot yet get their third immunization. The exception is for aging adults 50 or over or people who suffer compromised immunity. The eligibility for a second booster also includes immunocompromised people aged 12 and over.
The FDA and CDC officially backed the release of the second booster to benefit individuals who are at higher risk of COVID infection, particularly hospitalization, because of their age or health conditions.
Can the Booster Protect Against Upcoming Variants?
The relatively new BA.2 Omicron subvariant has increased COVID cases in the United States and other countries. Given that variants have and will continue to emerge for the foreseeable future, it is understandable that many people want to stay protected against infection. The concern about these new strains has prompted many scientists and health officials to approve a second booster shot.
There is debate within the scientific community about the necessity of a second booster. More specifically, boosters might not retain their effectiveness over the long term. The CDC reports that the efficacy of the third COVID shot (first booster dose) to prevent emergency room visits drops from 87% to 66% after about four months and disappears after eight months. In reducing hospitalizations, the first booster drops from 91% to 78% effectiveness during the same period.
When examining infection risks, people having received just one booster were twice as likely to develop COVID as those with a second, but the risks became about equal after eight weeks. For people over 60, those with one booster were 3.5 times more likely to get sick than people in the same age group who got a second booster.
Nevertheless, there is general agreement that an additional booster likely provides extra protection for aging adults and people with certain health conditions. However, there is less uncertainty about younger, healthy people because their risk levels for infection tend to be lower.
It remains uncertain when the FDA will approve a second booster for children and younger adults, primarily because the current research has not provided enough justification. However, because the virus will continue to mutate in the future and this second round of boosters will wane in effectiveness, people in the United States will probably need to plan for another dose this fall to protect against future variants.
Vaccines Are Still the Best Protection Against COVID-19
COVID-19 is one of the most contagious and potentially dangerous infections we have seen. The CDC stresses that getting vaccinated is the most effective way to ward off infection, prevent the spread of the virus, and lower your risk of serious illness, hospitalization, or death.
The initial vaccines are safe for children ages five and over and adults. Scheduling a booster shot for anyone aged 12 and older can extend protection against COVID. Follow these CDC guidelines for COVID boosters:
First booster: People aged 12 and over who have completed their initial vaccine series
Second booster: Adults aged 50 and over, individuals at least 12 years old who have compromised immune systems, people with two doses of Johnson & Johnson vaccine, and patients with two initial doses of Pfizer and Moderna and the first booster
Being up-to-date on your vaccinations means you can engage in most social activities while wearing masks indoors in public places. If you are unsure where to get your booster, contact the facility where you got your initial vaccine(s). You can also go to the CDC's website to find a provider.
Research and materials for this article were compiled, written, and distributed on behalf of the National Public Health Information Coalition. The views and opinions expressed in this blog are those of the various authors and do not necessarily reflect the official policy or position of the National Public Health Information Coalition or its members.
References
https://www.reuters.com/world/us/fda-green-lights-second-booster-pfizerbiontech-moderna-covid-shot-older-2022-03-29/
https://www.reuters.com/business/healthcare-pharmaceuticals/im-eligible-second-covid-booster-should-i-get-one-2022-04-11/
https://www.cnbc.com/2022/03/29/fda-authorizes-fourth-pfizer-covid-vaccine-dose-for-people-age-50-and-older-.html
https://www.cnbc.com/2022/04/06/scientists-divided-on-need-for-4th-covid-shot-after-fda-quietly-approved-another-round-of-boosters.html
https://www.cdc.gov/mmwr/volumes/71/wr/mm7107e2.htm
https://fortune.com/2022/04/06/second-covid-19-booster-shot-protect-against-omicron-infections-major-israel-study/
https://www.cdc.gov/coronavirus/2019-ncov/vaccines/vaccine-benefits.html
https://www.cdc.gov/coronavirus/2019-ncov/vaccines/booster-shot.html?s_cid=11706:cdc%20covid%20booster:sem.ga:p:RG:GM:gen:PTN:FY22
https://www.cdc.gov/coronavirus/2019-ncov/vaccines/How-Do-I-Get-a-COVID-19-Vaccine.html