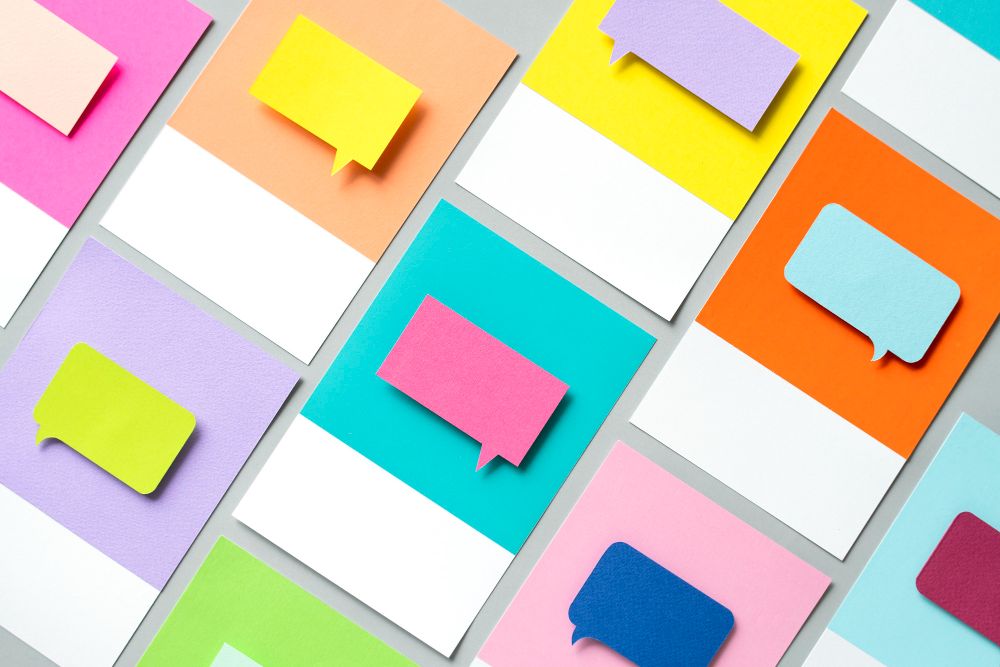 Everyone Deserves to be Heard — a Call for Inclusive Public Health Communication
As public health professionals, there is no one-size-fits-all messaging to reach different populations with key public health concepts and campaigns. Thoughtful deliberation about reaching diverse groups is essential for success in communicating information that will lead people to live healthier lifestyles. The goal is to engage communities with tailored communication about health promotion, disease prevention, and treatment.
According to the Royal College of Speech and Language Therapists, inclusive communication is relevant to everyone, should be adopted at the individual, organizational, and population levels, and reduce inequality and social isolation.
The Centers for Disease Control and Prevention (CDC) has developed guidance to help you communicate public health information to diverse communities in a publication entitled Health Equity Guiding Principles for Inclusive Communication.
The following are some highlights from the publication that you can add to your communication toolkit.
Language Sensitivities
Avoid the use of adjectives such as vulnerable, marginalized, and high-risk.
Avoid dehumanizing language. Use person-first language instead.
Remember that there are many types of subpopulations.
Avoid saying target, tackle, combat, or other terms with violent connotations when referring to people, groups, or communities.
Avoid unintentional blaming.
Key Concepts and Meanings
Long-standing systemic social and health inequities have put some population groups at increased risk of getting sick, having overall poor health, and having worse outcomes when they do get sick.
Consider how racism and other forms of discrimination unfairly disadvantage people and lead to social and health inequities.
Emphasize the value of ensuring that everyone has an equal opportunity for health and that reducing disparities contributes to the common good and benefits all.
Recognize that access to information is not enough; people need information that they can understand, use, and that is culturally and linguistically appropriate.
Avoid implying that a person/community/population is responsible for an increased risk of adverse outcomes.
Recognize that some members of disproportionately affected groups cannot follow public health recommendations due to inequitable resource allocation or a lack of inclusive infrastructure.
Improve the accessibility of content by using alternative communication formats and offering materials in other languages.
Public health programs, policies, and practices are more likely to succeed when they recognize and reflect the community's diversity they are trying to reach.
Use language that is accessible and meaningful to your audience.
Emphasize positive actions and ensure that community strengths and solutions are highlighted and drive local public health efforts.
Recognize that some members of your audience may not be able to follow public health recommendations due to cultural norms, beliefs, or practices.
Community engagement should be a foundational part of developing culturally relevant, unbiased communication for health promotion, research, or policymaking.
Be clear about the populations and communities you want to engage and the purposes and goals of the engagement effort.
Remember that successful community engagement is a continuous process that builds trust and relationships through a two-way communication process. This starts with mindfulness and listening and continues with joint decision-making and shared responsibility for outcomes.
Aim for co-developed, co-curated, and co-produced community content whenever possible.
Engage organizations, agencies, and people who represent the community throughout the stages of communication development.
Health equity is intersectional. This means that individuals belong to more than one group and, therefore, may have overlapping health and social inequities, as well as overlapping strengths and assets.
Consider the way people's social identities overlap to understand better, interpret, and communicate health outcomes.
Understand and accurately articulate the needs and experiences of your audience can determine the level of success or failure of an intervention.
Avoid generalizing about a community.
Do not let race/ethnicity serve as a proxy for socioeconomic status and vice versa.
Not all members of your audience may have the same level of literacy. This includes both the ability to read and understand the content.
Use active verbs and plain language so that all audience members can understand the information.
While people may not be literate, they possess other life skills that enable them to lead meaningful lives and contribute positively to society.
Acknowledge that many people with English as a second language are highly literate in a non-English language.
Recognize that people may not be literate in their primary language and avoid if people with English as a second language will understand written information when it's translated into their primary language.
Consider lack of digital access and literacy. Some people may not have access to technology, and others may not know how to use it.
These principles are to help ensure your communication products and strategies adapt to the specific cultural, linguistic, environmental, and historical situation of your audience.
Research and materials for this article were compiled, written, and distributed on behalf of the National Public Health Information Coalition. The views and opinions expressed in this blog are those of the various authors and do not necessarily reflect the official policy or position of the National Public Health Information Coalition or its members.
References:
https://www.rcslt.org/speech-and-language-therapy/inclusive-communication-overview/#section-2