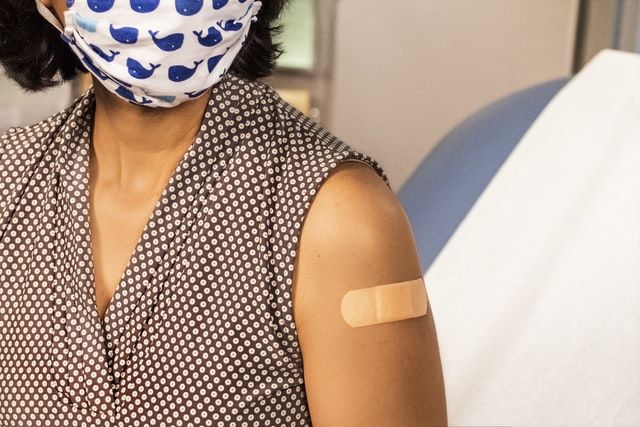 This is World Immunization Week
Immunization is one of the most effective medical interventions. However, the COVID-19 pandemic and its strain on medical care facilities have caused vaccinations to slow down. The World Health Organization (WHO) reports that 23 million children went without life-saving vaccines in 2020.
Adults and children need regular immunizations to maintain their protection against disease. World Immunization Week (WIW) started April 24 and represents the collective effort among public health experts, citizens, and healthcare providers to promote vaccination for all ages. Furthermore, the Centers for Disease Control and Prevention (CDC) takes this time to honor our country's public health workers and spread the word about this year's WIW theme—Long Life for All.
How Vaccines Work and Their Benefits
A vaccine leverages the body's natural defense system to increase protection from infection. When you receive a traditional vaccination, your immune system reacts by identifying the invading virus or bacteria. It then produces antibodies, proteins that fight off disease. Your immune system remembers this invading body and learns how to combat it if you are exposed to it again in the future.
In addition to traditional vaccines, scientists have created and tested mRNA vaccines that use a messenger RNA (ribonucleic acid), or mRNA, instead of a strain of the actual virus or bacteria. The mRNA uses the genetic code inside the cells to build proteins that provide a defense against infection.
Some of society's greatest medical achievements include vaccines. They have helped reduce child mortality by half. Some immunizations protect us from disease for years or even for the rest of our lives. Although people have been trying to find ways to defend against the spread of various infections since the 15th century, the first vaccine that emerged in 1796 was for smallpox.
Since then, the world has witnessed the substantial impact of immunization on global health, allowing billions of people to live longer, healthier lives. Some vaccines prevent over 20 life-threatening illnesses. Infections like diphtheria, influenza, measles, pertussis, and tetanus would kill 2-3 million people if it were not for immunizations. According to the WHO, childhood vaccinations save more than 4 million lives annually. Vaccines also prevent disability and serious illness from meningitis, pneumonia, polio, and other diseases.
Despite some rumors to the contrary, vaccines are safe for adults and children. If any side effects develop, they are usually temporary or minor, such as mild fever or soreness at the injection site. These and other symptoms typically disappear in a day or two. More severe side effects are infrequent and rarely life-threatening.
You can rest assured that all vaccines go through years of rigorous clinical testing and regulatory approval before they become available. They also go through periodic reassessment and monitoring to identify any new issues or health risks. Also, no scientific evidence exists to link vaccines with autism spectrum disorder.
The benefits of immunization greatly outweigh the unlikely risks. Experts routinely point out that people are more likely to get sick or die from a vaccine-preventable disease than the vaccine itself.
The Importance of Staying on an Immunization Schedule
Despite the efforts of the CDC, WHO, and other organizations, too many people worldwide do not have access to life-saving vaccines. The underserved include 20 million infants each year. Stalled progress in vaccination promotion and subsequent complacency have also contributed to some drops in immunization rates. When we are the closest we have ever been to widespread protection from epidemics, we have seen a noticeable decline in global vaccinations.
The United States is privileged in terms of access to immunizations compared to other regions of the world. For individuals and families who can get vaccinated, delaying doing so can be risky. Furthermore, when people wait until they think they might get exposed to an outbreak, they might not get it in time for the vaccine to work. Therefore, both children and adults will get the protection they need when they follow an immunization schedule, which varies by age, sex, and health history.
The CDC provides an immunization schedule for adults and children to ensure that everyone gets the vaccinations to avoid many preventable diseases. Contact your doctor if you have questions about which vaccines to get and when or are worried about possible side effects. You can also go to the CDC website for more information on immunization schedules.
Research and materials for this article were compiled, written, and distributed on behalf of the National Public Health Information Coalition. The views and opinions expressed in this blog are those of the various authors and do not necessarily reflect the official policy or position of the National Public Health Information Coalition or its members.
References
https://www.who.int/en/news-room/fact-sheets/detail/immunization-coverage
https://www.worldimmunizationweek.org
https://www.who.int/news-room/questions-and-answers/item/vaccines-and-immunization-what-is-vaccination?adgroupsurvey=%7Badgroupsurvey%7D&gclid=Cj0KCQjw6-SDBhCMARIsAGbI7Uhw_1rRlpzg0C81NCp1doGztkxQCpmRjq56PoYqbZlUrpD5ouuvIHAaAu5wEALw_wcB
https://medlineplus.gov/genetics/understanding/therapy/mrnavaccines/
https://www.britannica.com/science/RNA
https://www.unicef.org/immunization/vaccines-for-all
https://www.who.int/campaigns/world-immunization-week/world-immunization-week-2022
https://www.who.int/health-topics/vaccines-and-immunization#tab=tab_1
https://www.who.int/news-room/questions-and-answers/item/vaccines-and-immunization-what-is-vaccination?adgroupsurvey=%7Badgroupsurvey%7D&gclid=Cj0KCQjw6-SDBhCMARIsAGbI7Uhw_1rRlpzg0C81NCp1doGztkxQCpmRjq56PoYqbZlUrpD5ouuvIHAaAu5wEALw_wcBs
https://www.who.int/news-room/questions-and-answers/item/vaccines-and-immunization-what-is-vaccination?adgroupsurvey=%7Badgroupsurvey%7D&gclid=Cj0KCQjw6-SDBhCMARIsAGbI7Uhw_1rRlpzg0C81NCp1doGztkxQCpmRjq56PoYqbZlUrpD5ouuvIHAaAu5wEALw_wcB
https://www.cdc.gov/vaccinesafety/concerns/autism.html
https://www.cdc.gov/vaccines/schedules/hcp/imz/child-adolescent.html
https://www.cdc.gov/vaccines/schedules/downloads/adult/adult-combined-schedule.pdf
https://www.cdc.gov/coronavirus/2019-ncov/vaccines/stay-up-to-date.html