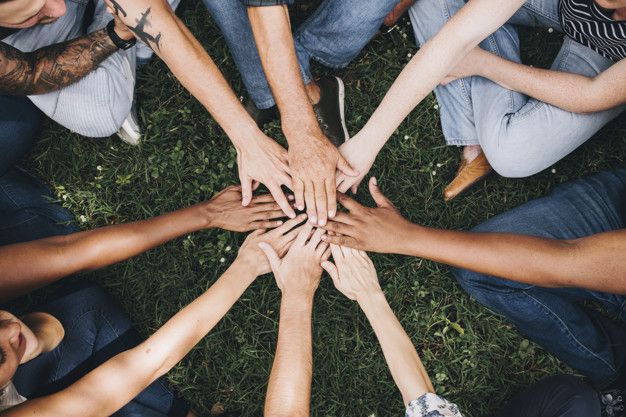 April is National Minority Health Month
Public health communicators are often the bridge between sources of essential health information and the populations who will benefit most from this information. The role of public health communicators is especially critical when it comes to addressing health disparities among minority populations in the United States. The COVID-19 pandemic has brought into focus many of the glaring health disparities that exist within our national borders, and it is incumbent upon public health communicators to make every effort to draw attention to this important issue.
April represents National Minority Health Month, a health awareness holiday that is devoted to drawing attention to ways that those who work in public health can help eliminate health disparities and enhance the health of racial and ethnic minority communities, including American Indian/Alaskan natives.
Here's what you need to know about the importance of public health messaging regarding minority communities, particularly as it relates to COVID-19 vaccinations, as well as a few key strategies for supporting public health campaigns in minority communities this April.
The Scope of the Problem
Before the COVID-19 pandemic, health inequities existed across all corners of healthcare, from infant mortality rates to cancer deaths, and diabetes to tooth decay. Unfortunately, when the pandemic hit, these health inequities between majority and minority racial and ethnic populations grew. According to the U.S. Centers for Disease Control and Prevention (CDC), people in many racial and ethnic minority groups are at a higher risk of falling ill with COVID-19 or dying of the disease.
The CDC notes that COVID-19 health disparities among minority populations exist for several reasons, including having occupations that have higher exposure to COVID-19, living in housing situations that increase vulnerability to contracting COVID-19, having less healthcare access, harboring more distrust of the healthcare system, and experiencing differences in education levels and wealth. Minority populations are also more likely to have chronic health conditions—such as high blood pressure or obesity—that make them more susceptible to severe COVID-19 illness.
Promoting Vaccines and Boosters Promotes the Health of Minority Populations
Minority populations that are more vulnerable to COVID-19 disease deserve to be the most protected by all of our available prevention resources. However, when it comes to vaccinations and boosters, participation by minority populations is falling short. Recent research has shown that people in minority groups have been less likely than their majority counterparts to get vaccinated. For this reason, the theme of National Minority Health Month this year is "Give your community a boost!"
Getting vaccinated and boosted can help those in minority groups avoid severe COVID-19 illness and its sequelae. However, public health messaging around vaccinations demands nuance—when communicating to these vulnerable populations, it's essential for public health communicators to first address misinformation and vaccine hesitation, and to empathize with those who may mistrust the medical establishment. Only after first addressing these concerns can they successfully reinforce their messaging about vaccine safety and effectiveness.
How to Communicate Public Health Messages Effectively
Public health communicators can have an outsize impact when it comes to providing messaging to those in minority communities who stand to be disproportionately impacted by the negative effects of the COVID-19 pandemic. However, sometimes it can be hard to know where to start when it comes to delivering these messages.
To help support public health communicators, the Department of Health and Human Services (HHS) Office of Minority Health (OMH) has developed a list of strategies to more effectively communicate the importance of vaccines.
These effective communication strategies and talking points include:
Incorporating CDC data about the vulnerability of minority populations to the COVID-19 disease itself
Highlighting the areas in which minority groups risk exposure to the COVID-19 virus, particularly those in essential work settings
Invoking information about the level of local community spread of the virus so that messages are as tailored and personal as possible
The HHS has also developed a toolkit with resources for advancing health equity and encouraging minority groups to get vaccinated. Their shareable graphics and social media kit can help give you the talking points you need to kick start your messaging.
How to Learn More About National Minority Health Month
Health education through effective communication is an essential component of wellness for everyone, but particularly for those in minority populations. For more information about National Minority Health Month, or more resources centered around this important health holiday, visit the HHS/OMH website so you can give your community a boost!
Research and materials for this article were compiled, written, and distributed on behalf of the National Public Health Information Coalition. The views and opinions expressed in this blog are those of the various authors and do not necessarily reflect the official policy or position of the National Public Health Information Coalition or its members.
References:
[1] Promoting Health Equity A Resource to Help Communities Address Social Determinants of Health. https://www.cdc.gov/nccdphp/dch/programs/healthycommunitiesprogram/tools/pdf/SDOH-workbook.pdf
[2] Health Equity Considerations and Racial and Ethnic Minority Groups. https://www.cdc.gov/coronavirus/2019-ncov/community/health-equity/race-ethnicity.html
[3] COVID-19 and Health Disparities: The Impact on Black/African Americans. https://www.idsociety.org/globalassets/idsa/public-health/covid-19/covid-and-african-americans-policy-brief-final.pdf
[4] People with Certain Medical Conditions. https://www.cdc.gov/coronavirus/2019-ncov/need-extra-precautions/people-with-medical-conditions.html
[5] Latest Data on COVID-19 Vaccinations by Race/Ethnicity. https://www.kff.org/coronavirus-covid-19/issue-brief/latest-data-on-covid-19-vaccinations-by-race-ethnicity/
[6] OMH Partner Resources. https://www.minorityhealth.hhs.gov/nmhm/resources/
[7] National Minority Health Month 2022. https://www.minorityhealth.hhs.gov/nmhm/