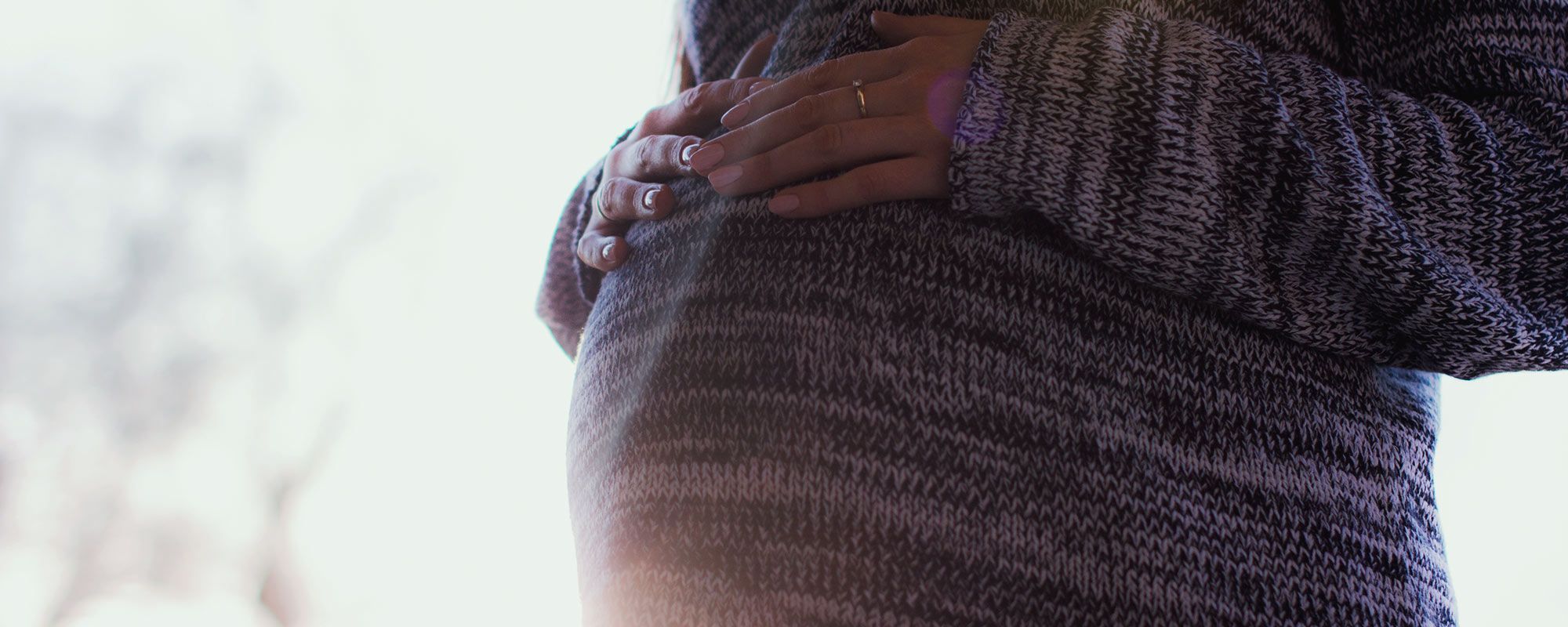 Safety of COVID-19 Vaccines in Pregnant Women
Pregnancy can bring forth the joy of future motherhood, along with concerns and questions about how to best support growing life. Being pregnant can also cause many different challenges as a woman's body undergoes physiologic changes. All organ systems are affected during pregnancy, including the immune system.
To prevent the body from rejecting the developing baby, the mother's immune system changes, but further research is needed to know the extent of these changes. This does not necessarily mean that a mother's immune system is weaker, but the developing baby can be at risk of preterm birth if the mom develops an infection.
Vaccines Given While Pregnant
Immunizations are essential for children and adults, including pregnant women. The reason is to protect both mom and baby and to prevent congenital abnormalities, spontaneous abortions, preterm birth, or low birth weight. Some of the vaccines that all pregnant women should receive are for Tdap (Tetanus toxoid, reduced diphtheria toxoid, and acellular pertussis) and influenza.
Other vaccines that may be given during pregnancy in certain populations include vaccines against the bug that causes pneumonia and vaccines against the viruses that cause Hepatitis A and B. However, two vaccines are contraindicated during pregnancy, the MMR (measles-mumps-rubella), and varicella vaccines.
With the COVID-19 pandemic and development of mRNA vaccines against COVID-19, there is still limited data on the safety of the COVID-19 vaccines for pregnant women.
Getting Vaccinated Against COVID-19 While Pregnant
According to the recent Morbidity and Mortality Weekly Report on COVID- 19 vaccination among pregnant women from the Centers for Disease Control (CDC), pregnant women have a higher risk of severe illness and death from COVID-19 compared to nonpregnant women. Pregnant women who contract COVID-19 are also at higher risk for adverse pregnancy outcomes like preterm birth. However, the benefits of getting vaccinated against COVID-19 outweigh the risks. Thus pregnant women are eligible for and can receive any of the three COVID-19 vaccines available in the United States.
According to a vaccine update by Dr. Shimabukuro at the CDC in February 2021, most of the adverse effects reported from COVID-19 vaccines in pregnant women that were reported to the Vaccine Adverse Event Reporting System have been non-pregnancy specific effects including, headaches, fatigue, chills, nausea, pain, fever, pain at the vaccination site, and redness at the vaccination site. Finally, according to preliminary findings by the New England Journal of Medicine, there have not been any safety concerns among pregnant women who have received the mRNA COVID-19 vaccines.
Overall, vaccination against COVID-19 rates is lower in pregnant women compared with nonpregnant women. The vaccination rates were much lower among Black and Latinx Women, 6% and 12% respectively, and women aged 18 – 24 years old, 5.5%.
According to the CDC, Black and Latinx pregnant women have an overall lower vaccination rate during pregnancy, not just including against COVID- 19, but also for influenza and Tdap. These findings illustrate a bigger systemic disparity that affects women who identify as Black or Latinx, contributing to higher maternal morbidity and mortality seen in these women.
Getting vaccinated is a personal choice for the mother. Although the data on vaccine safety for pregnant women is currently limited, it is still growing. Therefore, if you decline the COVID-19 vaccine, speak openly with your doctor about your choice so that you can work together on preventative measures.
If pregnant and fully vaccinated, you can resume activities that you did before the pandemic. If you have declined to get vaccinated, ensure that you practice prevention techniques like wearing a mask in crowded places, and washing hands with soap and water for 20 seconds. Finally, if pregnant, ensure that you have scheduled your pre-natal care with your doctor and take your prenatal vitamins.
References:
COVID-19 Vaccination Coverage Among Pregnant Women During Pregnancy - Eight Integrated Health Care Organizations, United States, December 14, 2020–May 8, 2021. Centers for Disease Control and Prevention. https://www.cdc.gov/mmwr/volumes/70/wr/mm7024e2.htm? s_cid=mm7024e2_w. Published June 17, 2021. Accessed June 25, 2021.
Maternal Immunization. ACOG. https://www.acog.org/clinical/clinical- guidance/committee-opinion/articles/2018/06/maternal-immunization.
Shimabukuro T. COVID-19 Vaccine Safety Update. National Center for Immunization & Respiratory Diseases. https://www.fda.gov/media/146269/download. Published February 26, 2021. Accessed June 24, 2021.
Shimabukuro TT, Kim SY, Myers TR, et al. Preliminary Findings of mRNA Covid-19 Vaccine Safety in Pregnant Persons. New England Journal of Medicine. 2021;384(24):2273-2282. doi:10.1056/nejmoa2104983
Soma-Pillay P, Nelson-Piercy C, Tolppanen H, Mebazaa A. Physiological changes in pregnancy. Cardiovasc J Afr. 2016;27(2):89-94. doi:10.5830/CVJA-2016-021