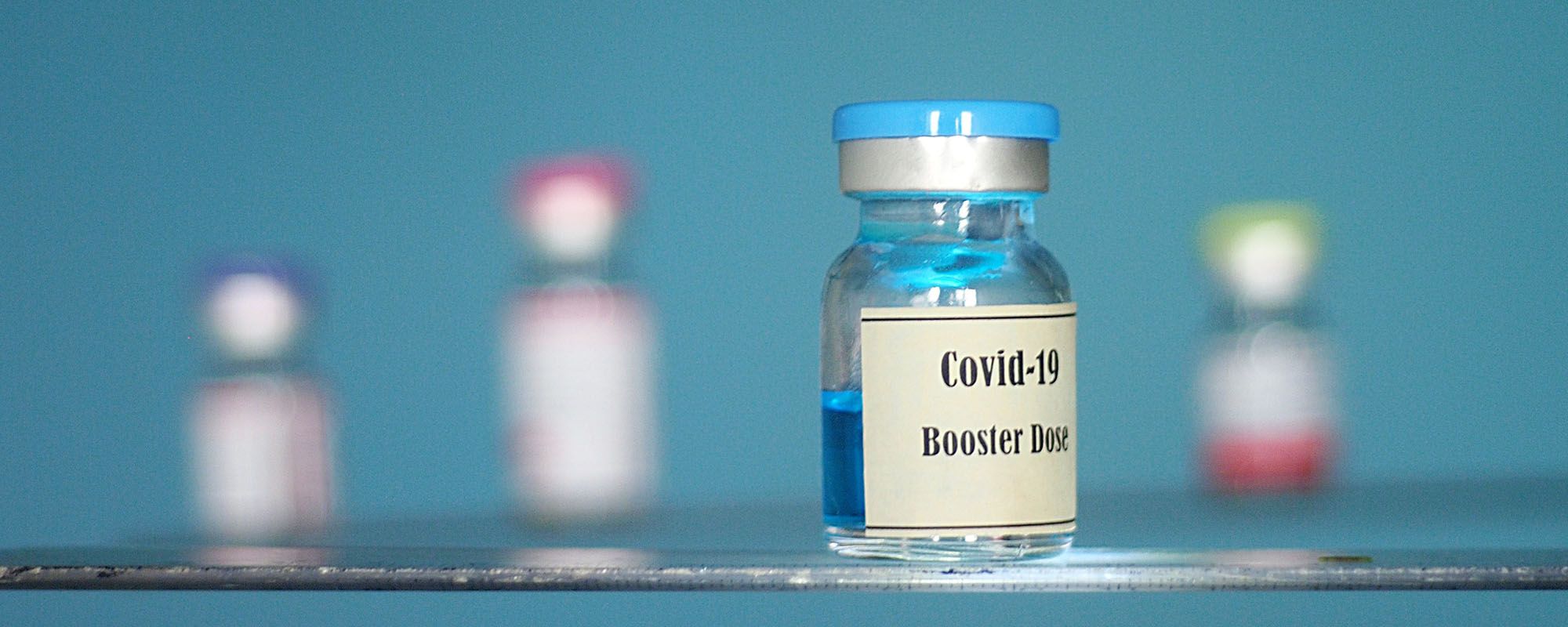 Booster Vaccine Clarification
If you're confused about whether you should get the COVID-19 booster shot, you're not alone. As soon as the first booster vaccine was granted emergency use authorization (EUA) by the U.S. Food and Drug Administration (FDA), a flurry of varying expert opinions about who should receive the booster followed in quick succession.
Here's what you need to know about the Pfizer-BioNTech booster vaccine, including who should get the booster and what to anticipate with booster shots moving forward.
Timeline of the Booster Vaccine Announcement
On Wednesday, September 22, 2021, the FDA authorized booster shots for all American adults who are 65 and older, for adults age 18 to 64 who have a high risk of COVID-19 illness due to being immunocompromised, and for adults age 18 to 64 who have a high risk of COVID-19 illness because of their occupations (frontline workers such as those in healthcare and education).
On Thursday, September 23, 2021, the U.S. Centers for Disease Control and Prevent (CDC) Advisory Committee on Immunization Practices recommended the booster for adults over age 65 and immunocompromised individuals ages 18 to 64, leaving out frontline workers.
On Friday, September 24, 2021, the director of the CDC, Dr. Rochelle Walensky, overruled the recommendation from her agency's panel and endorsed the FDA's original recommendation of boosters for adults age 65 and older, adults age 18 to 64 who are immunocompromised, and adults age 18 to 64 who are frontline workers.
This final recommendation by Dr. Walensky is the current reigning recommendation, and it has opened up booster eligibility for millions more Americans.
Official Booster Details
The vaccine booster from Pfizer-BioNTech can be given at any time, six months or more, after a person has completed their initial Pfizer-BioNTech vaccine series. It is the exact same formulation as the initial vaccine doses, and the FDA notes that the two products can be used interchangeably. Side effects from the booster dose may include pain, local swelling and redness, tiredness, headache, joint aches, muscle aches, and swollen underarm lymph nodes.
The determination of the FDA to authorize the booster was based on an analysis of antibodies of 200 people who received a booster dose six months after their second vaccine dose. Pfizer also compared people who received their vaccine series earlier in the year to those who completed it later on. This comparison found that breakthrough infections with the Delta variant were more common in the earlier group, meaning that they might benefit from added immunity from a booster.
Importantly, the CDC notes that only people who received the original Pfizer vaccine series are currently eligible to get a Pfizer booster shot. The data regarding the effectiveness of the forthcoming Moderna and J&J/Janssen boosters are expected to be available soon.
On the Horizon
While the Pfizer-BioNTech booster vaccine was the first to be greenlighted by the FDA, the Moderna and J&J/Janssen boosters are also expected to be available soon. However, there are still lingering questions about the future of vaccine boosters.
What steps need to occur before the booster will be recommended to all individuals?
According to the CDC, "additional populations may be recommended to receive a booster shot as more data become available." Because the clinical trial that provided the data about booster effectiveness was small, more information is needed to see how much benefit a booster may confer to people outside of the currently recommended groups.
At what point does a healthy person need to get a booster vaccine?
The goal of a booster vaccine is to prevent severe illness and hospitalization, which is more likely to occur in elderly and immunocompromised people who are exposed to the SARS-CoV-2 virus. More information is needed to determine when, and if, a healthy person who is already fully vaccinated needs to get a booster.
The Need for Further Research
While the booster vaccine appears safe and effective for the populations who have been authorized to receive it, more research is needed to determine how the vaccine booster roll-out will proceed in our country and around the world.
Worldwide many vulnerable people have not been able to gain access to an initial vaccine series. Therefore, global health advocates are wary of administering superfluous booster shots to fully vaccinated populations that are not particularly vulnerable to severe COVID-19 illness.
For this reason, you should expect to see judicious use of booster shots and considerable attention regarding the allocation of vaccines resources around the globe.
UPDATE TO THIS ARTICLE:
On Thursday, October 21, 2021, CDC Director Rochelle P. Walensky, M.D., M.P.H., endorsed the CDC Advisory Committee on Immunization Practices' (ACIP) recommendation for a booster shot of COVID-19 vaccines in certain populations. In addition, there are now booster recommendations for all three available COVID-19 vaccines in the United States (Modern, Pfizer-Bio-NTech and Johnson and Johnson).
https://www.cdc.gov/media/releases/2021/p1021-covid-booster.html
References:
[1] FDA Authorizes Booster Dose of Pfizer-BioNTech COVID-19 Vaccine for Certain Populations. https://www.fda.gov/news-events/press-announcements/fda-authorizes-booster-dose-pfizer-biontech-covid-19-vaccine-certain-populations
[2] CDC Statement on ACIP Booster Recommendations. https://www.cdc.gov/media/releases/2021/p0924-booster-recommendations-.html
[3] Who Is Eligible for a COVID-19 Vaccine Booster Shot? https://www.cdc.gov/coronavirus/2019-ncov/vaccines/booster-shot.html
[4] WHO chief urges halt to booster shots for rest of the year. https://apnews.com/article/business-health-coronavirus-pandemic-united-nations-world-health-organization-6384ff91c399679824311ac26e3c768a