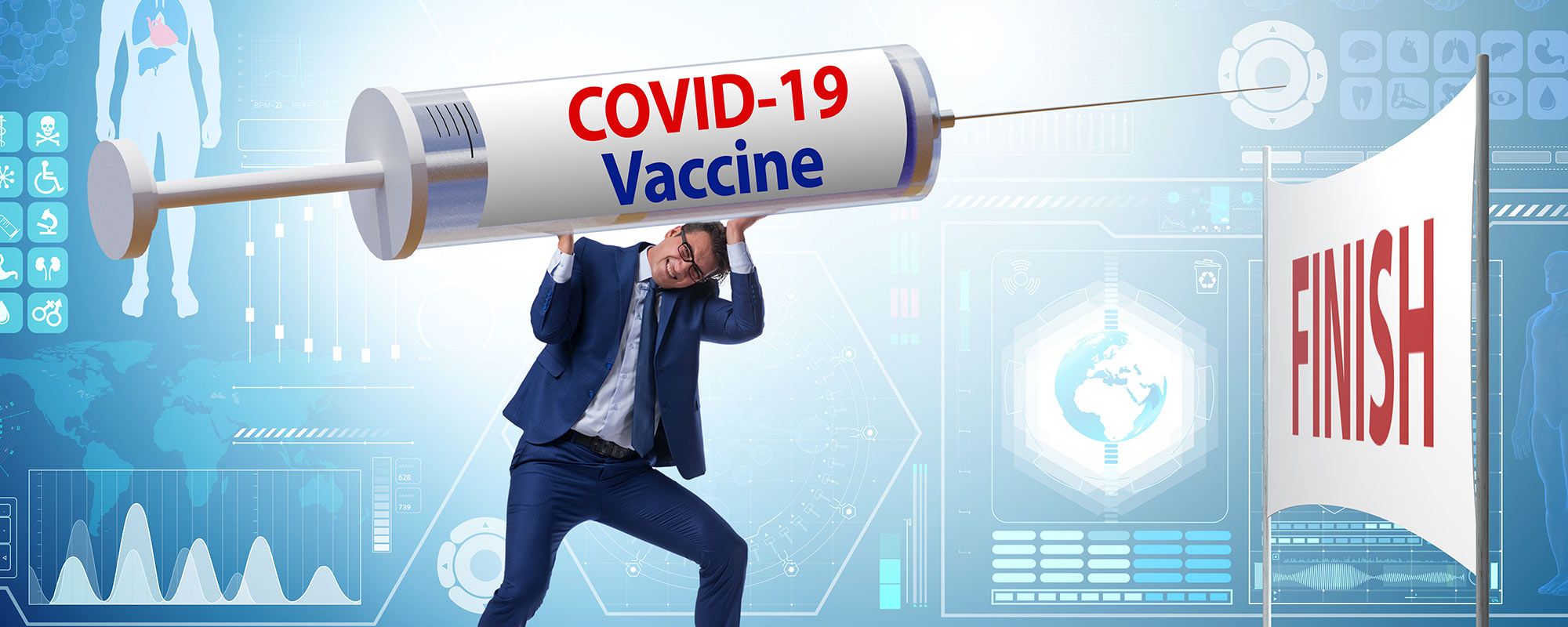 Don't Lose Sight of the COVID- 19 Finish Line
Summer has arrived in the U.S. and Americans are shedding more than their spring jackets. This year, many Americans are eager to let go of the masks and other personal protective items they have been wearing diligently for the past 15 months.
However, along with masks, public health officials worry that other important COVID-19 measures—such as general conscientiousness and vaccine enthusiasm—are being discarded prematurely, leaving unvaccinated citizens at risk.
Keeping COVID-19 Messaging at The Forefront It has always been difficult for even the most important issues of the day to remain top of mind in the public consciousness. The news cycle is swift and, while the COVID-19 pandemic has held citizens in its collective grip for an unusually long period, public attention to the crisis is now waning—along with public enthusiasm regarding vaccines.
This decreased attention is dangerous, as the virus has now claimed more than 600,000 American lives, and it still poses a threat to vulnerable populations.[1] To combat this decrease in public attention, the Biden administration has announced a National Month of Action for COVID-19 vaccinations.
Here is what you need to know about the presidential initiative, as well as tips for public health communicators as they strive to keep their pandemic- related messaging fresh and effective.
The Biden Administration's National Month of Action
The Biden administration has a singular objective as it introduces its National Month of Action: It seeks to mobilize as many citizens as possible to receive a shot-in-the-arm by this Independence Day.[2]
As of June 22, 2021, 65.4 percent of U.S. adults had received at least one COVID-19 vaccine.[3] While promising, this metric falls short of the goal set by the Biden administration of getting 70 percent of the adult population vaccinated by July 4th, with less than two weeks remaining.
With the National Month of Action, the administration seeks to promote these pro-vaccine measures and many more:
The vaccine is free to everyone in the U.S. who is age 12 or older, regardless of immigration status, and it can be easily accessed by texting one's zip code to 438829.
Individuals who need vaccination can receive free child care to enable a vaccine appointment and ensuing recovery time, as needed.
Pharmacy chains such as CVS, Walgreens, and Albertson's have extended their Friday hours during the month of June to make vaccines more accessible.
Those wanting to take action and help get their communities vaccinated can learn how to help at a virtual or in-person volunteer event by visiting the Made to Save site.
Some businesses are incentivizing vaccinations by giving away cruises, roundtrip flights, event tickets, cash prizes, gift cards, and even free beer.
Public health communicators can reinvigorate public vaccine enthusiasm by championing these ways in which the administration has made vaccinations more accessible, particularly to those who may have struggled to receive them in the past.
Combatting COVID-19 Myths
As the demand for information about the COVID-19 pandemic has dropped off and the public becomes less hungry for COVID-19 related updates, public health communicators risk a plateau in their messaging progress. Worse, they face the growing presence of vaccination misinformation campaigns.
The U.S. Centers for Disease Control and Prevention (CDC) has aggregated some of the more pervasive circulating messages that may be diminishing vaccine popularity, including:
Myth: The vaccine causes a person to become magnetic.
Myth: The vaccine interferes with a woman's ability to become pregnant.
Myth: The vaccine changes a recipient's DNA.
Myth: The vaccine is being mandated by the government.
For more ideas about key messages that public health communicators can work to dispel, visit the CDC's Myths + Facts site.
Pandemic Outlook
We have made significant headway toward combatting the pandemic. The former presidential administration's initiation of Operation Warp Speed enabled record-breaking vaccination development. It ensured that the members of the incoming Biden administration received a shot in the arm before they even took office. before they even took office.[4] Since then, they have overseen a positive wave of vaccination progress.

However, the pandemic has not ended, and public health communicators should ensure that this message is adequately and accurately conveyed. Until key vaccination milestones are reached, and vulnerable populations are fully protected, we must not take our collective foot off the pedal.

References:
[1] United States: Coronavirus Pandemic Country Profile.
https://ourworldindata.org/coronavirus/country/united-states

[2] National Month of Action.
https://www.whitehouse.gov/national-month-of-action/#:~:text=President%20Biden%20has%20announced%20a,lives%20of%20nearly%20600,000%20Americans

[3] COVID Data Tracker.
https://covid.cdc.gov/covid-data-tracker/#cases_casesper100klast7days

[4] Coronavirus: Operation Warp Speed.
https://www.defense.gov/Spotlights/Coronavirus-DOD-Response/