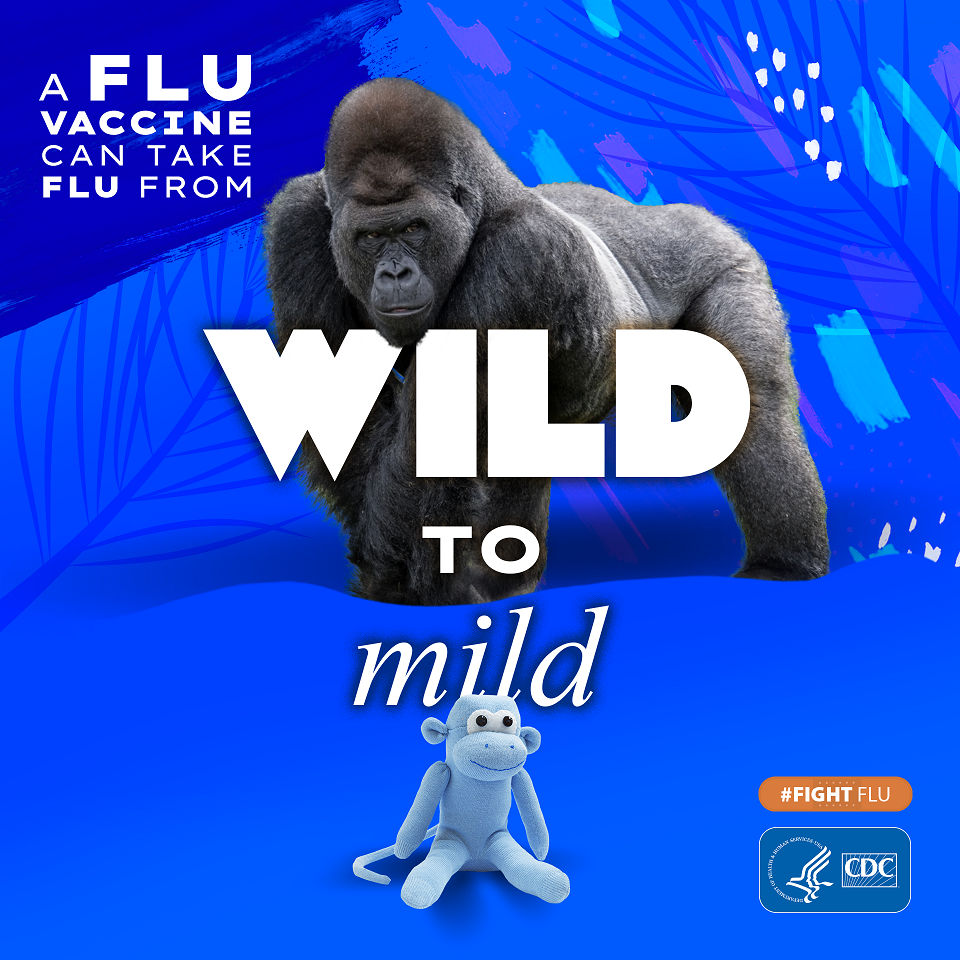 CDC Flu Season Digital Media Toolkit: "Wild to Mild"
Encourage your followers on social media to get themselves and their families an annual flu vaccine with CDC's newest digital social media toolkit, "Wild to Mild." The digital campaign "Wild to Mild" visually shows how flu vaccination can 'tame' flu's symptoms from being 'wild' to 'mild' in people who get vaccinated but still get sick. 
This digital toolkit includes details on events/activities, sample social media and newsletter content, graphics, web assets, and media prep material. This material is downloadable, shareable, and some of the material is customizable. Find it here.