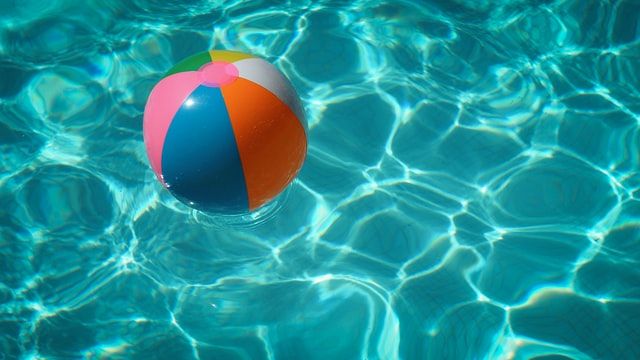 Water Safety Tips To Keep You and Your Family Safe

Ah…nothing beats the feel of the cool water as you enter the swimming pool or a lake on a hot summer's day. Few activities are both relaxing and invigorating at the same time and you wish you could float forever. However, as welcoming as the water can be, you need to take precautions to prevent drowning or other injuries, especially if you have young children. If you own a pool, then you must assume the tremendous amount of responsibility that comes with it. 
Before "diving" into the tips, it's helpful to appreciate some of the stats regarding the dangers of swimming. The American Red Cross provides the following: 
Drowning is responsible for more deaths among children ages one to four than any other cause except birth defects.

 

Drowning is the leading cause of death in autism for children and adults.

 
Children with autism spectrum disorder are 160 times more likely to experience nonfatal and fatal drowning than their typically developing peers.

 
Among those 1-14, drowning is the second-leading cause of unintentional injury-related death behind motor vehicle crashes.

 

For children younger than 5 years old, 87 percent of drowning fatalities happen in

home pools or hot tubs

.

 
Most take place in pools owned by family, friends, or relatives.

 
64 percent of African American, 45 percent of Hispanic/Latino, and 40 percent of Caucasian children have few to no swimming skills.

 

African American children ages 5 to 19 drown in swimming pools at rates 5.5 times higher than those of Caucasian children in the same age range.

 

79 percent of children in households with incomes less than $50,000 have few-to-no swimming skills.

 
Important Pool Safety Tips To Help Protect You, Your Family, and Friends 
The following from West Bend, Inc, provides 15 comprehensive tips to keep you and your family safe while having a good time at the pool. 
Parent-child pool responsibilities 
Always watch your children when they're in or near a pool or spa. If multiple adults are present, designate one of them to be a water watcher for the children for a designated amount of time and then rotate. This technique will prevent lapses in supervision.

 
Teach children basic water safety tips and enroll them in swimming lessons.

 
Keep children away from pool drains, pipes, and other openings to avoid entrapments.

 
Don't rely on fun toys such as water wings or noodles to keep your children safe. If your child can't swim, fit them with an appropriate personal floatation device (PFD).

 
Have these items always close by when you or your family are using a pool or spa: a portable telephone, first aid kit, flotation device, and a pair of scissors to cut hair, clothing, or a pool cover if needed.

 
If a child is missing, look for him or her in the pool or spa first.

 
Share safety instructions with family, friends, and neighbors.

 
Learn how to swim and teach your child how to swim.

 
Learn to perform CPR on children and adults and update those skills regularly.

 
Responsibilities for pool owners 
Install a five-foot or taller fence around the pool and use self-closing and self-latching gates; ask your neighbors to do the same at their pools.

 
Install and use a lockable safety cover on your spa.

 
If your house serves as the fourth side of a fence around a pool, install door alarms and always use them. For added protection, install window guards on windows facing pools or spas.

 
Install pool and gate alarms to alert you when children go near the water.

 
Make sure any pool and spa you use have compliant drain covers; ask your pool service provider if you don't know.

 
Keep your pool or spa cover in good shape. If you notice defects have them repaired if possible or buy a new one.

 
Other common tips are: 
Always enter the pool feet first; never dive.

 

Never run around the pool.

 
Never play breath-holding games under the water.

 
Important Safety Tips for Swimming in Natural Environments 
Identify Lake Conditions 
It is best to know if the lake you are going to swim in has glacier run-off and could be very cold. Identify the water temperature before you swim. Do not dive into the lake unless the water depth is clearly marked. Learn to recognize lake wave actions as lake rip tides can pull swimmers under very quickly. Many remote lakes do not have cell phone service so you may want to identify where the emergency call boxes and rescue equipment are located. 
Always Swim with a Friend 
Even if there are many other boaters and swimmers on the lake, it is not wise to go swimming without a friend or in a group. Keep track of people within your group to make sure everyone is safe. 
Follow the Rules 
Look out for rule signs posted for swimmers around the lake. You can also look for written guidelines such as pamphlets often found in ranger stations or local convenience stores. On most lakes that allow boaters and swimmers there will be buoys and ropes to separate the swimmers for their safety. Do not bring glass bottles to the beach or into the water because they could break and cause a cut. 
Watch for Weather Hazards 
Read or listen to a weather report for the lake area before you set out for the day. If there is a risk of thundershowers that day, take a portable battery-operated radio to listen for weather alerts. Leave the water the first time you hear thunder and don't re-enter the water until at least 20 minutes after the last clap of thunder is heard. Evacuate the beach if you see lightning. 
Following these water safety steps will be a good way to assure a great experience. Have a fun — and safe — summer! 
Research and materials for this article were compiled, written, and distributed on behalf of the National Public Health Information Coalition. The views and opinions expressed in this blog are those of the various authors and do not necessarily reflect the official policy or position of the National Public Health Information Coalition or its members. 
References: 
https://www.redcross.org/get-help/how-to-prepare-for-emergencies/types-of-emergencies/water-safety/drowning-prevention-and-facts.html 
https://www.thesilverlining.com/westbendcares/blog/bid/182094/15-pool-safety-tips-to-keep-you-and-your-family-safe#:~:text=Install%20a%20five-foot%20or%20taller%20fence%20around%20the,pool%2C%20install%20door%20alarms%20and%20always%20use%20them 
https://www.tariolaw.com/lake-swimming-safety-tips/