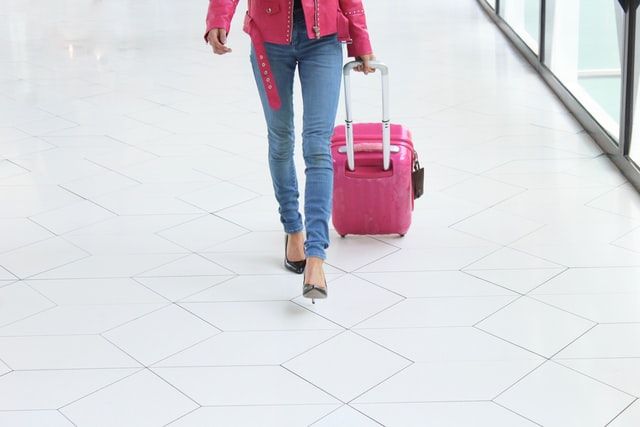 Summer Travel Safety Tips

Many areas of the world have begun to lift or relax major travel restrictions that have been in place for most of the COVID-19 pandemic. For many people, that means exciting travel plans on the horizon this summer. However, it's still important to know the risks of traveling while COVID continues to spread to ensure protection for yourself and your family while on vacation. Follow these summer travel safety tips to stay healthy no matter how you spend your summer. 
What to Know Before You Travel 
Around 60 percent of adults plan to travel this summer, many of them internationally. However, the pandemic isn't over, with over 100,000 COVID cases reported daily in the United States. Each country has some degree of travel restrictions to protect against spreading COVID-19, but because they all have unique policies for travel and tourism, it may seem overwhelming at first to find out what you need to do based on where you plan to go. For example, Canada requires proof of vaccination from anyone traveling into the country. Meanwhile, Italy has recently lifted its major travel restrictions and now only requires travelers to show a negative COVID-19 test taken within the day before their flight or documents that show they have recovered from COVID in the past 90 days. 
Before you leave for your trip, check the travel restrictions for your destination. Take any precautions stated in that country's guidelines. If you're not sure of a certain country's restrictions, you can contact your hotel for more information. You can also check that country's specific requirements on the US Department of State website. 
How Can You Protect Against COVID While Traveling? 
Along with country-specific covid restrictions, you can take personal precautions to keep yourself and others safe. Before you travel, get fully vaccinated, including both initial doses of the vaccine and boosters. Ensure you leave enough time between getting your vaccine to receive the maximum immune-boosting effect. 
Take a COVID-19 test before you leave, whether flying or going on a road trip. Taking a test within 24 hours before traveling helps minimize the risk of becoming COVID positive before you set off. While PCR tests are the most accurate, rapid tests will often give you enough certainty to feel safe before you board your flight. Home tests work for a quick result, too, even though they typically aren't as accurate as a PCR test. You can even bring a COVID-19 home test with you when you travel in case you experience symptoms while abroad. 
Protection doesn't stop at testing before travel. To keep yourself and those around you safe, wear a mask on the plane and in public. Many airlines and airports no longer require people to wear masks, but it may help to have them in case you need them, even for personal security. For example, if you contract COVID-19 while traveling, having masks on hand allows you and those around you more protection and reduces the likelihood of spreading COVID. 
Stick to the CDC travel guidelines, which advise people not to travel for at least ten days after testing positive or feeling symptoms. If you get COVID while traveling, it may mean that you can't fly or drive home right away. Having any COVID essentials available while abroad may make it easier for you to recover without worrying about coming into contact with others or going without items you need. 
Stay Safe with These Travel Tips 
While COVID-specific safety is essential, remember to follow general travel safety tips, too. Check to ensure you've packed all necessary items, from water and snacks to electronics chargers. As you make your packing list, remember these summer travel safety tips: 
Stay hydrated and replace electrolytes lost through sweating

 

Use hand sanitizer, especially at airports, restaurants, and other high-touch locations

 

Apply sunscreen to protect your skin and prevent skin cancer

 
Pack convenient snacks like granola bars, trail mix, cheese sticks, or fruits and vegetables

 

Keep your emergency contacts on hand in your pocket, wallet, or passport sleeve

 

Refill any prescriptions before you travel

 

Know your medical history and health insurance information in case you need care while abroad

 
Even during the COVID-19 pandemic, you can take steps to protect yourself and travel safely while on vacation. Getting vaccinated, taking a covid test before you leave, and making general preparations can help you enjoy your vacation to the fullest and make fun summer memories with your loved ones. 
Research and materials for this article were compiled, written, and distributed on behalf of the National Public Health Information Coalition. The views and opinions expressed in this blog are those of the various authors and do not necessarily reflect the official policy or position of the National Public Health Information Coalition or its members.