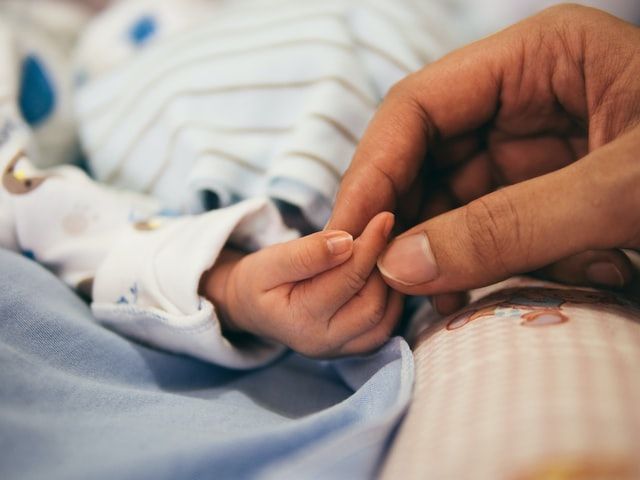 What You Need to Know About Rising Hepatitis Cases in Children

Since October 2021, the Center for Disease Control (CDC) has reported mysterious increased cases of acute hepatitis in children. Hepatitis rarely occurs in children, making the initial cluster of cases even more unusual. Each of the nine children presented with severe liver illness, including liver failure. 
Experts are still searching for answers about the cause of these cases. However, they have found that overall childhood hepatitis cases have not risen in the United States, even as they have in other countries from these outbreaks. For now, parents and caregivers need to know what to look for and how to proceed if they notice hepatitis symptoms in their children. 
Understanding the New Hepatitis Cases in Children 
In October, five children aged one to six years old presented with hepatitis symptoms. All of these children lived in Alabama, though they each came from different areas of the state. Although each was healthy before their symptoms presented, they all tested positive for adenovirus 41F. Since then, 50 percent of the children who have contracted hepatitis have also tested positive for the same adenovirus. 
The CDC recently issued an update on these cases, showing that more have occurred worldwide. Experts have yet to identify a definitive cause, though they initially suspected that the infections were related to COVID-19. None of the children were reported to have previous COVID illnesses, but they may have had mild symptoms or asymptomatic infections. Experts believe that, if COVID is a factor in these cases, it may have lingered in the children's gastrointestinal tracts. Because much of the immune system function is located in the gut, the residual virus may have caused their bodies to react more strongly to adenovirus 41F when it would otherwise cause only minor illness. 
Hepatitis is typically caused by viruses, medications, or chemical exposure. As a result, the liver loses function and becomes unable to filter substances from the blood and body. To date, there have been at least 109 confirmed hepatitis cases in 24 U.S. states and Puerto Rico and 169 in the United Kingdom. Most of these cases have led to hospitalizations as well as five deaths. 
What Can Parents Do? 
Parents can help prevent hepatitis by teaching children proper handwashing to lower the risk of adenovirus and other infections. If you know that someone your child will be in close contact with is sick, consider avoiding or rescheduling those interactions to prevent the spread of illness. Children should cover coughs and sneezes and avoid touching their faces, especially their eyes, nose, and mouth, to prevent contracting illnesses or spreading them to others. 
Along with day-to-day precautions, ensure that your child is up to date on their vaccinations. Children can receive their first dose of the Hepatitis B vaccine at birth and finish the series by 18 months. Children should complete the Hepatitis A vaccine series by 23 months of age. 
If you're concerned that your child may have hepatitis, be prepared with certain information when you visit their doctor. Take note of which vaccinations they have had and when, as well as if they have been exposed to anyone who was recently sick to determine if any interactions contributed to their illness. Stay attentive to your child's health and ensure that, if they do become ill, they drink enough fluids, eat healthily, and rest so they can recover. Hepatitis can usually be treated with medication or even resolve on its own with proper care. 
What Should You Look For? 
Hepatitis diagnosis and recovery depend in part on knowing how to identify possible symptoms. Call your child's doctor if they develop any of the following signs of hepatitis: 
Flu-like symptoms

 

Jaundice

 
Fever

 

Nausea, vomiting, or stomach pain

 

Diarrhea

 

Joint or muscle pain

 
Hepatitis most commonly presents with flu-like symptoms and jaundice, or yellowing of the skin and whites of the eyes due to the liver's inability to move bilirubin and act as the body's filter. Children can also show no symptoms. 
When you talk to your child's healthcare provider, have a list of any questions you may have on hand. You may want to ask about how treatment works, what you should expect, and even why your child is receiving specific treatment. 
If you think your child has hepatitis, don't wait to call their provider. They can give you the right information about how to treat your child's infection. Check the CDC website to see future updates about hepatitis in children and learn how you can prevent it. 
Research and materials for this article were compiled, written, and distributed on behalf of the National Public Health Information Coalition. The views and opinions expressed in this blog are those of the various authors and do not necessarily reflect the official policy or position of the National Public Health Information Coalition or its members.