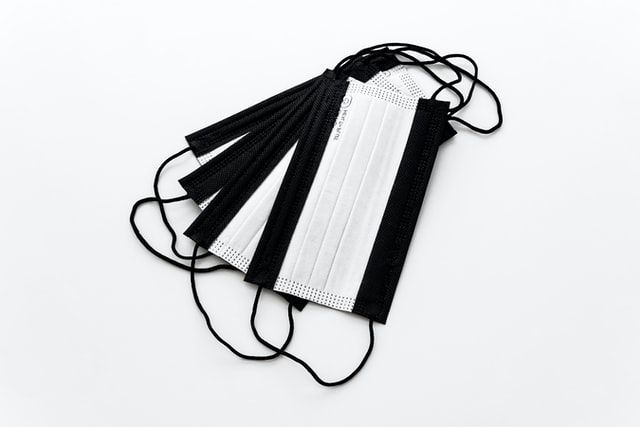 What You Need to Know about the New Omicron COVID-19 Variant
As individuals continue to get vaccinated and boosted against COVID-19, the United States and the rest of the world are dealing with yet another variant. Omicron is spreading faster than previous mutations, according to the World Health Organization (WHO). 
U.S. cases are now increasing, but experts suspect that Omicron has been around longer than suspected. Although scientists are still working to understand the nature of this variant, we can still take steps to protect ourselves and decrease the risk of infection and serious illness. 
What We Know About the Omicron Variant 
The Centers for Disease Control and Prevention (CDC) outlines the following timeline for identifying Omicron in late 2021: 
November 11—The first signs of the variant of

SARS-CoV-2

, B.1.1.529 discovered in collected samples in Botswana

 

November 14—First cases in South Africa

 

November 26—Naming of the Omicron variant and classification of it as a

Variant of Concern

(VOC) by the WHO

 

November 30—U.S. declaration of Omicron as a VOC

 

December 1—First confirmed case of Omicron in the United States

 
Dr. Anthony Fauci, Director of the National Institute for Allergy and Infectious Diseases (NIAID), reports Omicron is the most dominant variant in South Africa. Delta is still the most common in the United States. Most states have reported at least one case of Omicron, and the numbers are rapidly growing. 
According to the CDC, Omicron is more transmittable than the original SARS-CoV-2 virus. People who have recovered from the Beta or Delta variants have a heightened risk of contracting the new mutation. Preliminary data suggest that younger individuals account for many infections. However, more case tracking is necessary to identify the most vulnerable populations. 
The CDC cautions that people contracting Omicron can spread it to others, even if they are asymptomatic or fully vaccinated. The symptoms appear to be relatively mild and include fatigue, fever, dry cough, and other flu-like indications. 
Despite the variant's ability to spread, experts claim that available COVID vaccines should prevent it from causing severe illness, deaths, and hospitalizations. Even when fully vaccinated, some individuals will likely become infected, especially since Omicron appears to be more resistant to vaccines. A booster on top of an initial vaccination series should provide additional protection. 
What We Don't Yet Know 
As of early December, researchers continue to investigate the severity of this new variant and its responsiveness to vaccinations and treatments. Omicron's precise level of contagion compared to Delta is still unclear. Also, more research is necessary to see if Omicron infection or reinfection will cause more deaths or severe illnesses than other variants, especially among vaccinated people. 
Research also remains unclear about the effectiveness of current COVID treatments against Omicron. The new variant's genetic composition might render some treatments less effective than others. 
CDC scientists and their partners are collaborating with state and local leaders to track cases. Researchers are currently learning more about how easily Omicron spreads, how well current vaccines and treatments work against it, and how severe the resulting illnesses will be. 
Are There Other Variants on the Horizon? 
Scientists detect new variants of the SARS-CoV-2 every week. Mutations will continue to emerge as long as the coronavirus still spreads. Most new variations will expand and then dwindle after a while. Widespread vaccination is key to slowing down contamination, limiting the number of new variants that appear. 
How Can We Protect Ourselves from the Omicron Variant? 
Until we know the exact severity of the Omicron variant, you can do your part to help reduce its spread. According to the CDC, vaccines are the most effective measure to protect against COVID-19, reduce the risk of infection, and prevent other variants from developing. Even if a vaccinated person contracts COVID, their chances of hospitalization, severe sickness, or death reduce significantly. 
Adults and children five years of age and older can get the vaccine. People at least 18 years old and fully vaccinated should get a booster for enhanced protection. After two months, individuals who received the Johnson & Johnson/Janssen shot can get the booster. Pfizer/BioNTech and Moderna recipients should wait at least six months. 
Masks provide a defense against all variants. In communities with high COVID transmission, individuals should mask while indoors in public places, no matter their vaccination status. The CDC offers recommendations regarding masking. 
Finally, consider getting tested if you have been exposed to someone who tested positive for COVID or if you are experiencing any symptoms. You can contact your state, local, or tribal health department about available COVID tests. 
Research and materials for this article were compiled, written, and distributed on behalf of the National Public Health Information Coalition. The views and opinions expressed in this blog are those of the various authors and do not necessarily reflect the official policy or position of the National Public Health Information Coalition or its members. 
References