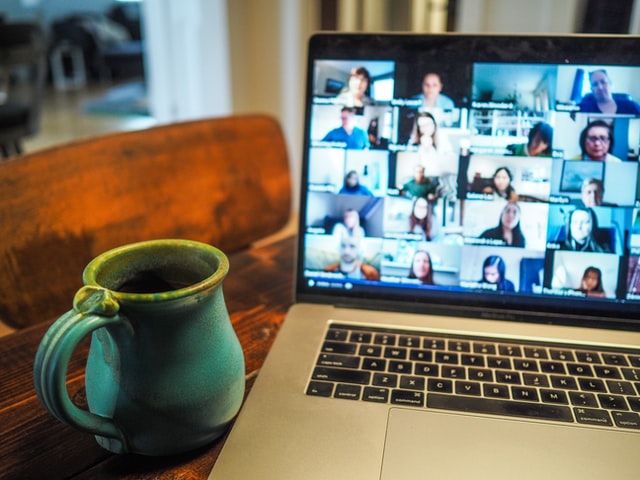 Is a Hybrid Model for Meetings and Conferences Here to Stay?
During the pandemic, companies around the world quickly shifted to a virtual platform to continue practicing business. This has never been more evident than for healthcare companies who needed to share quickly evolving information during a global health crisis. 
In fact, remote attendance has become standard when it comes to medical meetings and conferences. While the world was temporarily resigned to virtual experiences, now there is an equal amount of people who have embraced the virtual model and people eager to come together. 
Vaccines are largely mandated for many businesses and large-scale medical conferences; however, many people are still concerned about safety or are choosing to attend remotely due to the benefits of staying at home and going easy on the wallet. 
Fortunately, the hybrid model for meetings and conferences can help bring together people who want to participate in person as well as remain accessible for attendees who need to stay put. 
Hybrid Meetings Will Be the New Normal 
A recent survey found that as many as 90 percent of organizations in the health care space will adopt some type of hybrid model to accommodate both remote and in-person workers. This means the industry is prepping for a "new normal," which will likely bring dramatic changes to how meeting participants engage. 
Although the strategies for remote engagement were widely adopted during COVID-19, hybrid meetings that integrate both remote and in-person attendance are far more complex to coordinate than strictly in-person or 100% virtual meetings. 
For one, they require a more extensive tech setup and thoughtful planning on how meeting activities are designed to make sure all participants stay engaged. Read on for some tips on what it takes to run a successful hybrid meeting. 
Consider the Remote Participant Perspective 
Naturally, those attendees participating in a remote capacity will feel some amount of isolation. It's important to ask, what do these participants need to engage? Perhaps it's seeing the faces of in-person attendees or accessing presentation materials like whiteboard content created in-meeting. 
Leverage tech like Zoom, which has capabilities to pull pictures of in-person attendees into panes of the familiar gallery view seen by remote attendees. Also, consider having an "in-room avatar" for remote attendees—a fellow participant or staff member who can be a single point of contact and who can relay messages more easily to the organizer. 
Using multiple webcams with views of the presentation and in-person participants and close-up views of presenters and visual materials provides a more immersive experience for remote participants. On the other hand, using in-room monitors showing remote attendees is a reminder to engage these participants in the conversation. 
Be Thoughtful about Meeting Design 
Design meetings for all attendees: consider what tools, techniques, and activities help maximize interaction with both remote and in-person attendees. If your meeting requires placing attendees in breakout groups, take the extra step to integrate remote participants across different groups. While it would be easier to organize the remote participants in a single group, this runs contrary to efforts to integrate remote and in-person participants. 
Before a hybrid meeting, test the technology by scheduling a short dry run with the remote patients. This will ensure the audio-visual setup is working smoothly on both ends, and save you your sanity when it comes time for the meeting. Depending on the space and quality of the audio setup, consider passing around a microphone before a participant speaks. 
Most importantly, hybrid meetings require strong facilitation. Along with keeping the meeting on track, a designated facilitator can help draw the remote participants in, keep them engaged, and ensure their voices are heard and not talked over. 
New Digital Experiences Integrate with Real-Life 
In the future, medical conference organizers will not only accommodate but embrace the hybrid trend. And to do this, several tech companies are coming up with ways to deliver custom video-conference experiences that aim to create more natural interactions within the digital space. 
Some organizations are building whole 3-D environments for virtual reality meetings, in which you can talk to other people (also wearing VR headsets) in a simulated space, like a virtual conference room or something more exotic, like a museum. Others are working on developing augmented meeting experiences, like taking a walk in the park with a colleague via AR. 
In other words, the metaverse has arrived, and the goal is to bring real-life and digital life together in a seamless experience. 
Research and materials for this article were compiled, written, and distributed on behalf of the National Public Health Information Coalition. The views and opinions expressed in this blog are those of the various authors and do not necessarily reflect the official policy or position of the National Public Health Information Coalition or its members. 
References: