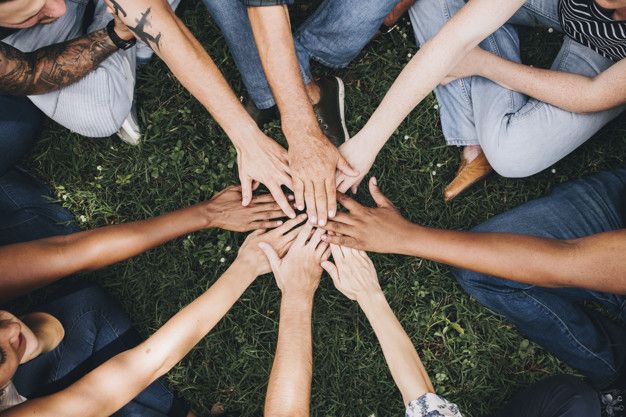 National Handwashing Awareness Week: December 1-7
Perhaps the biggest lesson to come out of the COVID-19 pandemic is the value of handwashing. In honor of National Handwashing Awareness Week, which runs December 1-7, let's talk about the history and modern-day benefits of washing your hands. 
Washing your hands with soap and water is the best way to protect yourself from getting sick and stop spreading germs to others. Amid a worldwide health crisis, handwashing became one of three major tenets to avoid infection, along with mask-wearing and social distancing. 
The Problem With Dirty Hands 
Germs that cause infections (especially those of the respiratory or diarrheal variety) are easily spread from one person to the next. Contamination may be an indirect consequence of touching common surfaces or objects — grabbing a door handle, for example, right after someone else who previously sneezed into their hand. 
Germs on your hands (or on foods prepared by unwashed hands) are particularly dangerous once they come in contact with your eyes, nose, or mouth, as those are the main sites for infection to enter the body. Even if you are being vigilant, not everyone else may be: the CDC reports that only 31 percent of men and 65 percent of women wash their hands with soap and water following restroom use. 
The Importance of Handwashing 
During a pandemic, it's important for everyone to master that the simple art of handwashing. 
Data on the relationship between infection prevention and handwashing shows that handwashing alone can reduce the risk of respiratory illness by upwards of 20 percent. In addition, washing hands with soap and water could prevent an estimated 50 percent of diarrheal disease-associated deaths — this is because so many foodborne disease outbreaks are caused by dirty hands. 
Handwashing and Kids 
Kids are as susceptible to germs as adults, but their hygiene standards are often underdeveloped. In fact, diarrheal diseases and pneumonia — two categories of illness that can be prevented by hand washing — are among the deadliest afflictions for kids under five, causing over 20 percent of childhood deaths around the globe. 
Henry the Hand is a beloved mascot for introducing infection prevention protocols in classrooms, childcare programs, and other public places where children gather. Indeed, Henry the Hand has become an important figure during the pandemic, encouraging handwashing as a priority safety measure to stop the spread of COVID-19. 
The History of Handwashing 
Although religious rituals involving handwashing have been around for thousands of years, washing hands to stop disease from spreading is relatively new. Can you believe up until 1848 — less than 200 years ago — doctors didn't even bother washing their hands before or after performing surgery? 
Handwashing as a medical practice was adopted when Hungarian doctor Ignaz Semmelweis noticed his colleagues going from dissecting corpses in the morgue to delivering babies without washing their hands between procedures. Many of the mothers developed the same strain of fever that killed the autopsied patients. After observing his colleagues, Semmelweis ordered all the doctors to wash their hands and instruments in a chlorine solution, which was associated with a huge drop in mortality among new moms. 
How and When To Wash Your Hands 
You are most likely to catch or spread germs while preparing and eating food, when you are sick or caring for someone who is sick, during other hygienic activities, or handling waste. 
Key times to wash your hands include: 
Before, during, or after preparing food

 

Before and after eating

 
After blowing your nose, coughing, or sneezing

 

After using the toilet, helping a child use the toilet, or changing a child's diaper

 

Caring for someone home who is sick

 

Before and after treating a cut or wound

 

After touching an animal or handling pet food or animal waste

 
To wash your hands the right way, follow five simple steps: 
Wet your hands under running water

 
Lather your hands with soap, making sure to get between your fingers, under your nails, and the back of your hands

 
Scrub your hands for at least 20 seconds

 
Rinse your hands under running water

 
Dry your hands with a clean towel or air dryer

 
When you don't have access to soap and water, use a hand sanitizer that contains at least 60 percent alcohol to kill any germs. Make sure to cover the entire surface of your hands and fingers until your hands feel dry, about 20 seconds. Remember, keeping your hands clean is easy and, ultimately, benefits everyone. 
Research and materials for this article were compiled, written, and distributed on behalf of the National Public Health Information Coalition. The views and opinions expressed in this blog are those of the various authors and do not necessarily reflect the official policy or position of the National Public Health Information Coalition or its members. 
References