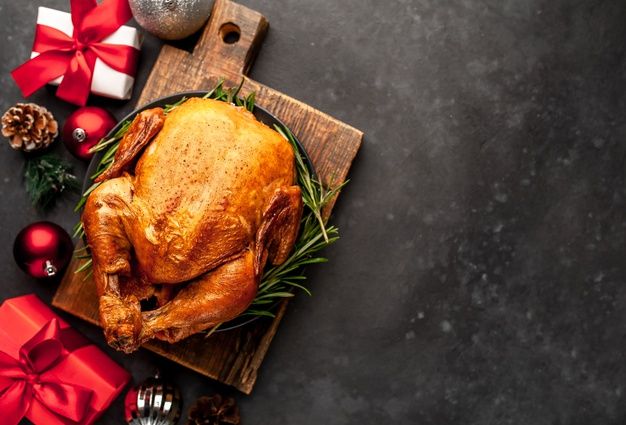 Thanksgiving Food Safety Tips
In America, Thanksgiving marks the biggest and best family-style meal of the year, which means shared dishes, buffet-level spreads, and passing platters of potatoes and baskets of bread around the table.  
It also means communal cooking, crowded kitchens, and sneaking samples of the feast. The holiday's culinary treats offer plenty of temptation, but behind even the best meal lurk some serious health risks. Bacteria and germs are invisible threats that can make you, your family, and your guests extremely sick if you're not careful about how you handle and prepare your Thanksgiving fare. 
To protect you and your guests from potential foodborne illness this holiday, follow these food safety tips. 
Cooking for Others 
When cooking for a large number of people (or even a small group), make sure that food is prepared safely. Handling poultry is a wary task no matter the size of the bird, and turkey and chicken are notorious for carrying germs that cause food poisoning. 
If you are making dishes that contain raw eggs (such as eggnog, hollandaise sauce, Caesar dressing, or tiramisu), make sure to use pasteurized eggs. And avoid eating raw dough or batter to elude harmful bacteria like E. coli and Salmonella. As with poultry, use separate work surfaces and containers when handling eggs. 
Wash your hands, countertops, and utensils frequently to prevent the spread of dangerous germs. Clean before, during, and after preparing food to avoid cross-contamination as you prepare a smorgasbord of dishes and protect your guests from foodborne illness. 
Turkey Tips: Thawing, Handling, and Cooking 
While approaches to cooking a turkey have modernized in many ways (think deep-frying trends), tradition still has a strong role. A 2020 survey found that 78% of participants washed their turkey before cooking. However, it can make you and your family sick if the juices escape your work area. The most common cause of food poisoning is handling poultry incorrectly and undercooking it. 
To start, thaw your frozen turkey at safe temperatures to prevent bacteria from joining the party: you can thaw out your turkey in the fridge, in a sink of cold water (wrapped in a leak-proof plastic bag and changing the water every half hour), or in the microwave. Never thaw your turkey on the counter, and never place cooked food on a surface that previously held raw poultry. 
In fact, always keep your turkey separate to prevent juices from dripping onto other foods or kitchen surfaces. When it comes time to cook your turkey, use an oven temperature of at least 325°F and use a food thermometer to ensure it reaches a safe internal temperature of 165°F. 
While stuffing a turkey is tradition, cook raw ingredients like meat or shellfish before filling the cavity. This is because raw stuffing takes longer to cook than the turkey. Stuff loosely and cook immediately. And when you take the bird out of the oven, don't take the stuffing out of the bird for at least 20 minutes, checking that the stuffing has also reached a minimum of 165°F. 
Deep Frying Your Turkey 
Deep frying a turkey raises a whole new set of safety concerns, specifically, fire hazards that result in injury beyond the food poisoning variety. Set up the fryer more than 10 feet away from your house and keep children and pets away. Like your children and pets, never leave the fryer unattended. 
When you deep fry a turkey, it should be completely thawed and totally dry. This is because excess water will cause the frying oil to bubble over, leading to a fire. For the same reason, the oil needs to be level at all times, so place the fryer on a flat surface. Monitor the temperature and use caution when handling the lid. And always have a fire extinguisher handy in case things go awry. 
Serving and Storing Tips 
Before carving the turkey, let it rest for 20 minutes to allow the juices to set and make carving easier. Use a sharp knife and a cutting board with a well to catch the juices. Once you're ready to serve your guests, a good rule of thumb is to keep hot food hot and cold food cold as the danger zone for bacterial growth is between 40°F and 140°F. 
Leftovers are often the best part of Thanksgiving, so make sure that food is refrigerated within 2 hours of cooking. Turkey should be cut and stored in shallow containers to be enjoyed over the next few days. And don't forget to send your guests home with a leftover platter that they can enjoy safely and with thanks! 
Research and materials for this article were compiled, written, and distributed on behalf of the National Public Health Information Coalition. The views and opinions expressed in this blog are those of the various authors and do not necessarily reflect the official policy or position of the National Public Health Information Coalition or its members. 
References