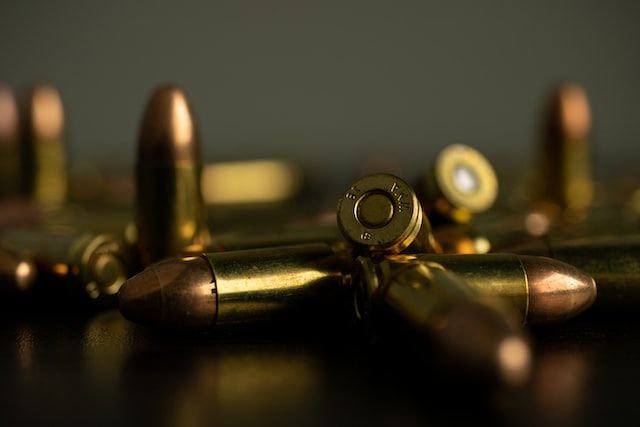 Gun Violence is the Number One Public Health Threat
Many of the health threats that plagued Americans several decades ago—such as unclean drinking water, bacterial and viral illnesses, and the consequences from behaviors such as smoking cigarettes and not wearing seatbelts—have been successfully diminished. These health threats were reduced thanks in part to the work of public health initiatives. 
However, a significant public health threat lingers without much hope on the horizon for a definitive resolution – the threat of gun violence. 
Unfortunately, results from a recent Axios/Ipsos American Health Index poll indicate that the majority of Americans surveyed now name gun violence in their communities as the number one health threat, followed closely by the threat of the opioid epidemic. 
The discussion of gun violence is intrinsically linked to political divisiveness. However, regardless of political lines, the threat to everyday Americans' safety remains. The more that public health communicators and health organizations can reframe the issue of gun violence as a salient public health threat, the more progress may be made to ensure that Americans are safe. 
Here's what you need to know about the state of gun violence in 2023 and how this kind of violence represents a threat to public health. 
What is the Impact of Gun Violence in 2023? 
The start of this year has seen the most ever mass shootings in the United States. Tragically, as of the end of May 2023, there had already been 314 mass shootings reported (with "mass shooting" referring to a gun violence incident with four or more victims). 
According to reporting from CBS News, the number of shootings and the number of recorded fatalities (at 327 killed) are the highest on record this early into a year. 
How Does Mental Illness Impact Gun Violence? 
One of the central questions when it comes to the prevention of gun violence is how to weigh the important issues of mental illness and access to firearms. Although many people who commit mass shootings may be struggling with mental illness, it is not a mental illness that causes one to commit a mass shooting. Some experts note that when public health communicators hone in on mental illness as a root of mass shootings, it takes away from the overarching concern of gun violence in the U.S. Similarly, it is not gun ownership that causes people to commit mass shootings. 
However, both arguments can be hijacked by those against or in favor of tight gun control, further clouding any real questions about how to proceed as a society that values independence and freedom yet also prides itself on safety and security. 
Looking at Gun Violence Through a Public Health Lens 
On the heels of a large public health crisis known as the COVID-19 pandemic, it may be helpful to reframe gun violence by the threat it imposes on an individual's health and ability to remain well over the long term. According to the US Centers for Disease Control and Prevention (CDC), in 2020 (the most recent year available), gun violence represents the number one cause of death for children and teens. 
The Kaiser Family Foundation (KFF) expands on this sobering statistic in a recent report, noting that the U.S. is far beyond its peers in other OECD (Organization of Economic Co-operation and Development) countries when it comes to gun-related deaths of children and adolescents. The U.S. accounts for 97 percent of these, although it only represents 46 percent of the OECD population. 
A Call to Action for Public Health Communicators 
June is National Gun Violence Awareness Month. Whether you are completely against firearm ownership of any kind or you consider yourself to be a responsible gun owner, you are likely not in favor of gun violence. 
As public health communicators, understanding the different cultural nuances and opinions on the issue can help find common ground. Aligning people who are on opposing political sides is not impossible, and, in fact, joining together in the fight against gun violence may be able to bring about true reform in the future. 
To learn more about how to prevent gun violence and to support organizations working to make a difference, be sure to visit the Brady Center United Against Gun Violence page, Moms Demand Action, or EveryTown. 
Research and materials for this article were compiled, written, and distributed on behalf of the National Public Health Information Coalition. The views and opinions expressed in this blog are those of the various authors and do not necessarily reflect the official policy or position of the National Public Health Information Coalition or its members. 
References