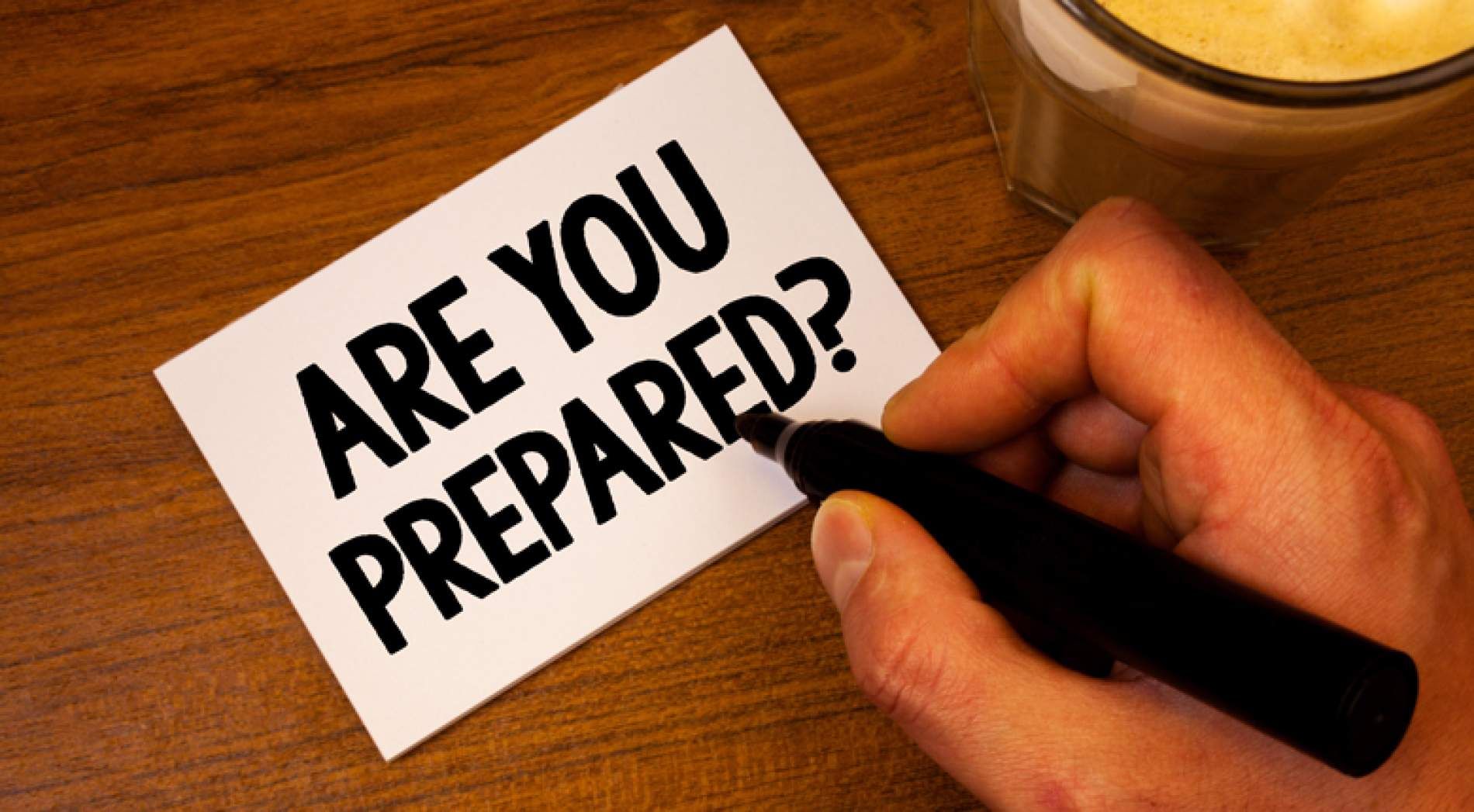 U.S. Preparedness for the Next Pandemic
The end of the COVID-19 public health emergency (PHE) declaration came on May 11, 2023. One significant lesson emerging from the COVID crisis is that the U.S. and most of the world were unprepared for it. Furthermore, the World Health Organization (WHO) and other agencies stress that it is never too soon to prepare for the next global emergency. 
Will the U.S. be able to respond to the next global public health crisis?  
"We Cannot Kick This Can Down the Road" 
While it may feel like the country is winding down from the effects of COVID, many public health leaders and experts warn against complacency and inaction. Instead, they urge governments to negotiate policies and enact legislation to prepare for the next pandemic. 
At this year's United Nations annual assembly, WHO Director-General Tedros Adhanom Ghebreyesus stressed the inevitability of the next pandemic. He claimed, "We cannot kick this can down the road" because it is only a matter of when, not if, the next public health threat will emerge. 
The WHO is drafting a pandemic treaty that the member states will vote on in next year's general assembly. This new treaty represents an agreement including more than 200 recommended actions countries can take to improve global security. Also, the treaty's call to action covers the entire spectrum from pathogen identification to widespread vaccination. 
Is the U.S. Ready for the Next Pandemic? 
Many experts base assessments of the U.S.'s current preparedness on what happened during and immediately after the height of COVID. Despite the ability to foresee and prevent much of the spread, the U.S. could have done a better job overall of preventing deaths, economic disruptions, and the overwhelming of our healthcare system. 
Major improvements to our preparedness may require significant structural changes, including operational reforms within agencies like the Centers for Disease Control and Prevention (CDC). As the top U.S. public health agency, the CDC faced many challenges, like confusing messaging and guidance, early testing blunders, and the need for more centralized data collection and sharing. 
Budgeting issues inhibited much of the CDC's efforts because funds divided among several programs could not be redistributed and used to address emergent problems. 
Although there were many challenges with the U.S. response, those hard lessons have not been ignored. Experts assert that the U.S. needs to be more proactive and ambitious in preparing for future public health threats. In the wake of COVID, there are calls to policymakers and leaders to appropriate more financing to fund more medical products and mitigate economic repercussions. There is also a push to give governing bodies more authority to institute measures to protect the public. 
Key Steps in Preparing for the Next Pandemic 
The insights we have gained from our most recent pandemic provide solid guidance in preparing for the next PHE. In the U.S., governments at various levels can support the following preparatory measures: 
Boost Data Sharing 
Developing innovative medicines, tests, and protocols to tackle the next pandemic requires knowledge of the pathogens and other health threats that are out there. As new viruses emerge, we need ways to sequence them and share the data quickly to anticipate viral variants. Data sharing is essential for countries that still need genetic sequencing capacity. It also enables early detection and mitigation of public health threats. 
Monitor Pathogen Spread 
Surveillance of viral spread is crucial, particularly when tracking animal-to-human and other environmental transmissions. Also, early identification of vaccine-resistant pathogens makes it more likely to generate alternative interventions and helps community leaders implement the necessary social safety measures. 
Promote Vaccine Equity 
Inequitable access to vaccines was a pervasive problem during the COVID pandemic. The traditional model of wealthier countries donating vaccines to underserved nations did little, if anything, to contribute to vaccine equity. Furthermore, communities that could not get vaccinated against the virus experienced large-scale infections that inevitably spread to other areas. 
Richer countries' control over the vaccine supply was mainly due to heavy dependence on relatively few pharmaceutical manufacturers. The U.S. can lead the effort to increase vaccine equity by establishing regional hubs that quickly produce and distribute high quantities of vaccines and medicines. Manufacturers should also receive more pressure or incentives to waive intellectual property rights to facilitate widespread distribution, especially within marginalized populations. 
Prepare for Quicker Mass Vaccination 
Vaccines and booster shots have been the best tools to protect against severe illness, hospitalization, and death from COVID. Vaccination has proven crucial to combatting other viral infections. Continued investment in vaccine development, testing, and approvals can ensure that vaccines will be ready for future PHEs and help slow or contain any spread. 
Manufacturers also need the resources to develop vaccines that can fight infections with multiple variants, such as influenza. Researchers are already using mRNA technology to test the efficacy of universal vaccines to provide immunity to ever-evolving viruses. This type of research needs continued support. 
Expand the Healthcare Workforce 
COVID's impact on hospitals and healthcare workers is well-documented. Already facing worker shortages, many medical facilities were overwhelmed by the number of patients needing care for COVID. Hospitals and healthcare organizations need more support to recruit, train, and retain more providers and staff ready to handle caseload upticks during emergencies. 
Enable Preparedness Among Individuals and Households 
Although the bulk of responsibility for preparing for future pandemics rests on governments and organizations, preparedness can also apply to individuals and families. Households can take steps to prepare for the impacts of a future pandemic most relevant to them. 
State and local governments can channel programs like Cooperative Extension services, which have an extensive history of teaching survival and preparedness skills to households and family farms. With additional investment, Cooperative Extension programs can provide free workshops on first aid and basic medical knowledge, food preparation, financial security, and other skills to help reduce losses during PHEs. 
Research and materials for this article were compiled, written, and distributed on behalf of the National Public Health Information Coalition. The views and opinions expressed in this blog are those of the various authors and do not necessarily reflect the official policy or position of the National Public Health Information Coalition or its members. 
References