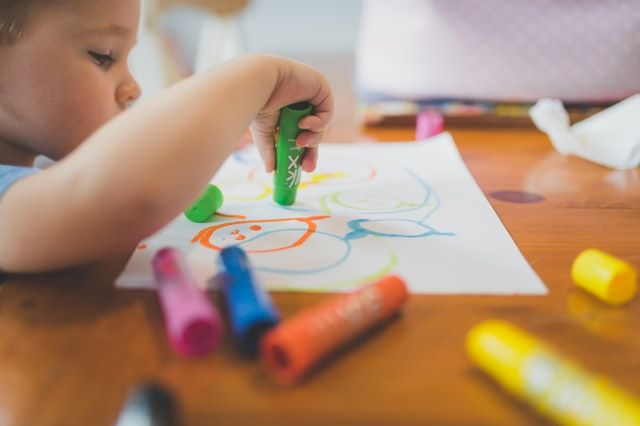 Catch Anxiety Symptoms Early: National Recommendation to Screen Children Ages 8-18 

On October 11, 2022, the United States Preventive Services Task Force (USPSTF) recommended, for the first time, that children aged 8 and up should be screened for anxiety. This recommendation comes after the 2018-2019 National Survey of Children's Health (NSCH) found that 7.8% of children and adolescents aged 3 to 17 years had a current anxiety disorder. 
The new recommendation applies to children who are not already diagnosed with a mental health condition and who don't have recognized symptoms of anxiety, depression, or suicide. However, the USPSTF concludes that the current evidence is insufficient to assess the balance of benefits and harms of screening for anxiety in children 7 years or younger. 
This is a very exciting recommendation since it is important to catch these conditions early because anxiety disorders in childhood and adolescence are associated with an increased likelihood of a future anxiety disorder or depression in adulthood. 
Though not a new recommendation, kids aged 12 and up should also be screened for depression, the task force advised, which is consistent with their findings in 2016. 
Before delving into the implications of USPSTF's recommendations, it's worth defining what anxiety is and its prevalence among children. 
Childhood Anxiety 
Anxiety disorder is a common mental health condition consisting of a group of related conditions characterized by excessive fear or worry that presents with emotional and physical symptoms. The Diagnostic and Statistical Manual of Mental Disorders (Fifth Edition) recognizes seven different types of anxiety disorders in children and adolescents: generalized anxiety disorder (GAD), social anxiety disorder, panic disorder, agoraphobia, specific phobias, separation anxiety disorder, and selective mutism. 
Risk Factors for Childhood Anxiety 
Genetic, personality, and environmental factors, such as attachment difficulties, interparental conflict, parental overprotection, early parental separation, and child maltreatment, are risk factors for anxiety. Poverty and low socioeconomic status are also associated with higher rates of anxiety disorders. Now, with this new recommendation to screen kids aged 8 through 18, researchers will be able to collect data that will shed insight into these risk factors, adding to the existing evidence-based body of research. 
Special Populations and Childhood Anxiety 
The National Survey on LGBTQ Youth Mental Health reported that 73% of lesbian, gay, bisexual, transgender, and queer youth and 77% of transgender and nonbinary youth described GAD symptoms. 
Previous studies suggested that Black youth may have lower rates of mental health disorders compared with White youth. The 2016 NSCH also found that anxiety conditions were more common in non-Hispanic White children compared with children of other racial or ethnic backgrounds. 
However, recent cohorts of Black children or adolescents have indicated a higher prevalence of anxiety disorders than in the past due to socioeconomic status, childhood adversity, family structure, and neighborhood effect. 
Adverse childhood experiences may result from a complex interaction of familial, peer, or societal factors, including racial discrimination. These adverse childhood experiences may be obvious or subtle but are potentially traumatic events that can manifest as anxiety. Similar patterns of PTSD, adverse childhood experiences, and substance abuse may also explain higher rates of mental health disorders in Native Americans. 
Next Steps 
The Task Force recognizes that screening is only the first step in helping children and teens with anxiety and depression. Youth who screen positive need further evaluation to determine if they have anxiety or depression. After diagnosis, youth should participate in shared decision-making with their parents or guardians and their healthcare professionals to identify the treatment or combination of treatments that are right for them and then be monitored on an ongoing basis to ensure that the chosen treatment is effective. 
It is also important to emphasize that these final recommendations are for youth who are not showing signs or symptoms of anxiety, depression, or suicide. With regard to suicide, there is no evidence that treating those who show no symptoms makes a difference. 
Anyone expressing concerns about or showing signs of anxiety, depression, or suicide should seek professional help immediately. 
Future Considerations 
The USPSTF recommends the following: 
More randomized clinical trials are needed on the direct benefits and harms of screening for anxiety among children and adolescents in primary care settings (or similar settings) compared with no screening or usual care.

 

Multiple types of anxiety disorders exist, so future research could clarify trade-offs between screening instruments designed to identify any anxiety disorder and instruments designed for specific anxiety disorders.

 

More research is needed on the accuracy of screening tools in children and adolescents and the effectiveness of anxiety treatment in younger children.

 

More research is needed on the feasibility of using screening tools in the primary care setting.

 
More evidence is needed in populations defined by sex, race and ethnicity, sexual orientation, and gender identities.

 
Research and materials for this article were compiled, written, and distributed on behalf of the National Public Health Information Coalition. The views and opinions expressed in this blog are those of the various authors and do not necessarily reflect the official policy or position of the National Public Health Information Coalition or its members. 
References: 
https://www.usnews.com/news/health-news/articles/2022-10-12/screen-kids-8-and-older-for-anxiety-expert-panel-recommends 
https://jamanetwork.com/journals/jama/fullarticle/2797219 
https://www.thetrevorproject.org/survey-2022/ 
https://www.uspreventiveservicestaskforce.org/uspstf/recommendation/screening-anxiety-children-adolescents#citation14