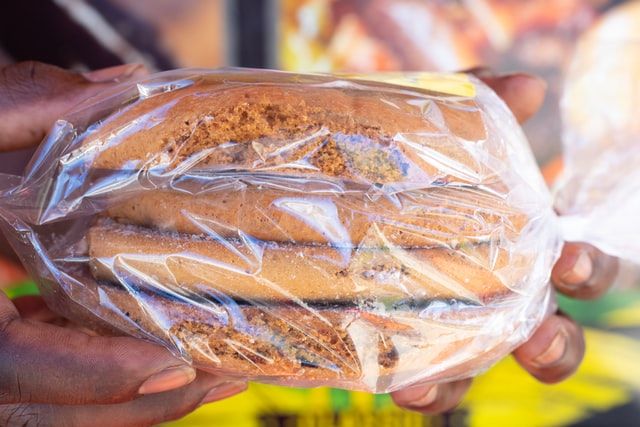 Recent Developments in "Best Before" Food Labeling Practices 
You might be eyeing those strawberries in your refrigerator, but you don't remember when you bought them. You look at the date on the packaging and notice that it has passed. Are the strawberries still safe to eat? You hate to waste what appears to be good food, but you also do not want you or your family to get sick. 
Like many people, you might be confused by the different "best before" or "use by" dates on many food items. Out of concern for your health, you might have thrown out food prematurely because of what looks like an "expiration" date. Unfortunately, misconceptions about these labels and fears of eating unhealthy foods contribute to U.S. households wasting an estimated 20% of their food each year. 
The Source of Confusion 
In the 1970s, food manufacturers began adding date labels to their products. While no regulations exist for these labels on most perishable foods, U.S. law requires that baby formula have "use by" dates. 
In 2019, the U.S. Food and Drug Administration (FDA) began an initiative to cut down on food waste. The primary problem stemmed from consumers throwing away food that was still safe because, according to the date labeling, such food appeared to "expire." To help curb the waste, the FDA recommended that manufacturers use "best if used by" to indicate freshness and to label perishable foods with "use by" labeling. 
Research suggests that the wording of these labels makes a difference in how well consumers understand their meanings and how much food they unnecessarily throw out. Cornell University led a study finding that people interpret phrases like "use by" to relate solely to safety. In contrast, they view "best by" or "best if used by" as indicators of an item's quality or freshness. According to the researchers, people are less likely to throw away food with "best by" labeling than "use by" terms. 
Recent Changes in "Best By" Labeling 
Food producers and manufacturers still vary in their use of date labels, which feeds continuing confusion surrounding food freshness and safety. Major U.K. companies have started removing "best by" labels from prepackaged produce to give customers more clarity. Before the end of this year, the European Union is expected to announce discussions of abolishing "best before" labels completely. 
The U.S. has seen increasing support for standardizing date labels and drawing more attention to food waste. While large companies like Walmart and General Mills have started using similar labels like "best if used by," others like Unilever have backed legislation mandating standardization. Other groups have advocated ensuring that food past its freshness date would be donated to disaster relief organizations. 
Some states have responded by creating their own laws regulating date labels, varying across state lines and frustrating food retailers even more. For example, Arizona requires that eggs have "use by" or "best by" labels, while Florida and Nevada mandate "sell by" on dairy and shellfish. Fears about potential liability have driven at least 20 states to prohibit the sale or donation of food after the date on the label. 
Despite the utility of date labeling, staff shortages affecting regular food inspections can still leave unsafe food on store shelves. Personnel tasked with county-level food inspections sharply decreased because of the COVID-19 pandemic. 
To mitigate the negative impacts of unsafe food on public health, local health departments can work with retailers and other stakeholders to maintain food safety and prepare for the next public health crisis. For example, public health educators can foster more open communication with their communities and create more audience-centered messages. Also, health departments can move toward virtual food inspections and promote better public education to advance a culture of food safety. 
Implications for Cutting Food Waste and Supporting Food Safety 
Many local-level inspectors and public health groups are doing more to protect our food supply. Nevertheless, a healthy balance can exist between removing unsafe items and preventing unnecessary waste. American consumers and businesses discard about $161 million in food each year, or roughly one-third of our food stores. About 7% of food waste in the U.S. can be attributed to date label confusion. 
As a consumer, you can combat food waste while ensuring that your food is safe. A significant thing you can do to cut waste and save money is to store perishable food in the freezer. According to the U.S. Department of Agriculture(USDA), frozen food is generally safe because bacteria that cause food poisoning do not survive in the freezer. 
You can also keep most pantry items longer than you might think. Although they might lose some of their taste and quality over time, shelf-stable foods will be safe for a long time. Packaged foods like pasta and cereal will also keep past their "best before" or "best by" dates. Canned goods can last for years as long as there is no denting, swelling, or rust. 
There are other steps you can take to limit the amount of food that goes to waste: 
Avoid buying bulk perishable items or food with a short shelf life.

 

Convert food scraps into compost for gardening.

 
Donate extra shelf-stable foods to a local food pantry.

 

Order smaller portions when dining out, or refrigerate or freeze leftovers when you get home.

 

Refrigerate cut or peeled vegetables to prolong their freshness.

 
Research and materials for this article were compiled, written, and distributed on behalf of the National Public Health Information Coalition. The views and opinions expressed in this blog are those of the various authors. They do not necessarily reflect the official policy or position of the National Public Health Information Coalition or its members. 
References 
https://www.fda.gov/consumers/consumer-updates/confused-date-labels-packaged-foods 
https://apnews.com/article/food-waste-best-before-dates-fe1d8ce11c15c40c35c02eefd3526166?utm_source=newsletter_4054&utm_medium=email&utm_campaign=nphic-news-highlights 
https://www.sciencedaily.com/releases/2022/11/221104165352.htm 
https://apnews.com/article/health-science-lifestyle-business-us-news-76986666dc024a12b38b2f23e2eb1fa6 
https://jphmpdirect.com/2022/10/13/engaging-local-health-departments-to-identify-food-safety-best-practices-during-a-public-health-emergency/ 
https://www.fsis.usda.gov/food-safety/safe-food-handling-and-preparation/food-safety-basics/freezing-and-food-safety 
https://www.fsis.usda.gov/food-safety/safe-food-handling-and-preparation/food-safety-basics/shelf-stable-food