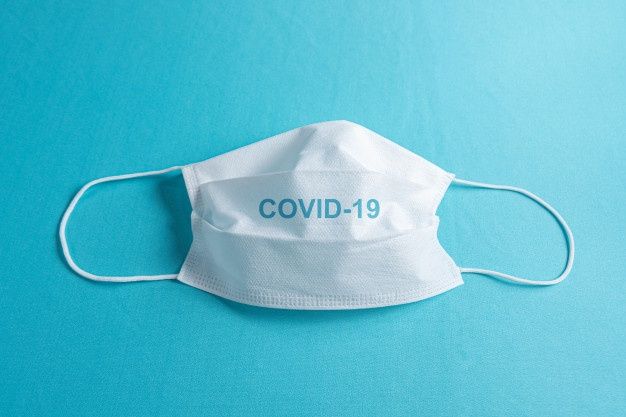 Updated CDC COVID-19 Guidance
As the third summer of the COVID-19 pandemic comes to a close, many people may feel fatigued from trying to keep up with current guidance as it relates to avoiding the virus, testing for the virus, and managing a COVID-19 illness. However, it's essential for public health communicators and anyone approaching the start of the new school year with questions to stay informed. On August 11, 2022, the U.S. Centers for Disease Control and Prevention (CDC) published new, streamlined guidance to help simplify the current pandemic-related calculus. 
Here's an overview of these streamlined CDC COVID-19 guidelines and what you should know about responding to the guidelines from public health professionals. 
Why Did the CDC Publish Streamlined Guidelines? 
The CDC notes that it updated its COVID-19 guidelines in mid-August to help members of the general public better protect themselves and understand their personal risk relating to COVID-19. 
Even though the SARS-CoV-2 virus that causes COVID-19 is still prominent nationally. Globally, the CDC acknowledges that updated information is needed because now many more tools are available to help lessen symptoms of COVID-19 when people fall sick. There is also less of a risk of severe illness, hospitalization, and death—thanks to successful vaccine campaigns and the evolving nature of the virus. 
As published on the CDC's website, Greta Massetti, PhD, MPH, notes that the new guidance "acknowledges that the pandemic is not over, but also helps us move to a point where COVID-19 no longer severely disrupts our daily lives." 
Breaking Down the Streamlined Guidelines 
The CDC presents its update as a bulleted list. The high-level takeaways from the updates include the following: 
The CDC is still advocating for vaccinations because they help protect against severe illness, hospitalization, and death. However, the CDC acknowledges that the current vaccine is less effective at preventing symptomatic illness and transmission, and its effectiveness diminishes over time. This is why the CDC would like people to keep up to date with vaccines, particularly if a new Omicron-specific booster is released this fall.

 
The CDC no longer recommends quarantining for people exposed to COVID-19. Instead, they should wear a high-quality mask for 10 days and get tested on the fifth day.

 

The CDC notes that people who have active COVID-19 should isolate from others when they are ill. If people with symptoms of COVID-19 have not had a positive test yet, they should continue to be isolated until they have their results.

 

The CDC recommends that people who test positive for COVID-19 should isolate for 5 days at home and wear a high-quality mask. After 5 days, if they are fever-free and improving, they may end their isolation and wear a mask for 5 more days. If a person has

two negative antigen tests, 48 hours apart,

they can stop wearing a mask before the 10 days are up.

 

The CDC recommends that people with moderate or severe illness should isolate through day 10 and should consider consulting their medical providers before ending isolation.

 

The CDC notes that if a person ends their isolation and then their symptoms worsen, they should

restart their isolation at day 0

.

 
The CDC notes that the screening and testing of people with no symptoms who have no known COVD-19 exposures is no longer recommended in most community settings.

 
These guidelines are geared toward the general population, and the CDC will work on specific guidelines in the future, including those for the healthcare setting and air travel. Overall, they illustrate that the CDC is shifting its focus from detecting and eliminating all cases of COVID-19 to preventing severe COVID-19 illnesses and hospitalizations. 
Reactions to the CDC's Updated Guidelines 
Some public health experts believe that this streamlined update may be too little, too late, as people have stopped paying attention to CDC guidance and started simply living their lives. Other health officials have noted that the guidance isn't necessarily groundbreaking but represents a relaxation of quarantining restrictions and asymptomatic screening. Says Dr. Marcus Plescia, chief medical officer for the Association of State and Territorial Health Officials in an interview with NPR, it "represents an increasing focus on individuals making their own decisions about their level of risk and how they want to mitigate that risk." 
How to Learn More About the Updated CDC Guidelines 
To learn more about how to manage a COVID-19 illness, check out the CDC's COVID-19 isolation and precautions page, which was also updated on August 11, 2022. 
Research and materials for this article were compiled, written, and distributed on behalf of the National Public Health Information Coalition. The views and opinions expressed in this blog are those of the various authors and do not necessarily reflect the official policy or position of the National Public Health Information Coalition or its members. 
Sources: 
[1] CDC streamlines COVID-19 guidance to help the public better protect themselves and understand their risk. https://www.cdc.gov/media/releases/2022/p0811-covid-guidance.html 
[2] Isolation and precautions for people with COVID-19. https://www.cdc.gov/coronavirus/2019-ncov/your-health/isolation.html 
[3] CDC's updated COVID guidelines draw a mixed reaction from health experts. https://www.newsday.com/news/health/coronavirus/new-cdc-guidelines-covid-19-i58d3ea2 
[4] With new guidance, CDC ends test-to-stay for schools and relaxes COVID rules. https://www.npr.org/sections/health-shots/2022/08/11/1116991600/with-new-guidance-cdc-ends-test-to-stay-for-schools-and-relaxes-covid-rules