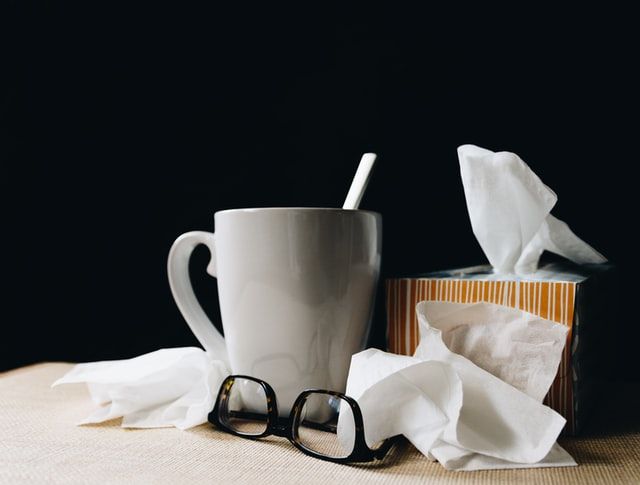 What Is Rebound COVID?

We are all living and learning through this COVID era. At this point, many are not attached to the news as they once might have been. Recently, President Biden shared his case of rebound COVID, which gained the attention of many across the globe. 
What is rebound COVID? How often does it occur? Read this article for all you need to know about rebound COVID. 
President Biden's Case 
On July 21, 2022, President Biden tested positive for COVID-19, and then tested positive again after taking a five-day course of Paxlovid, a medication commonly used as a treatment for COVID-19. Rebound COVID sometimes occurs in individuals treated with Paxlovid, like President Biden, in which symptoms reappear after a person tests negative. According to the CDC, if symptoms are going to reoccur, they typically do so within 2-8 days after finishing the Paxlovid regimen. 
However, in Biden's case, symptoms did not reoccur, but he still tested positive. After five days of isolation, Biden tested negative, returned to work at the White House, and continued to be tested per White House protocol. He had been tested daily after receiving the initial negative tests, and, the following weekend, he tested positive for COVID19 again. 
What Exactly Is Rebound COVID? 
Rebound COVID has been observed in a small number of people who have taken Paxlovid (and in some who have not) after the initial COVID-19 infection. This occurs when people test positive for COVID again after testing negative, as in Biden's case, and some have reported reoccurrence of symptoms. 
The theory behind developing rebound COVID is that some people experience higher viral loads in their body, and the five-day Paxlovid treatment, or the time it takes to eradicate the virus from the body, is not effective and/or long enough to clear the complete viral load. This is not the same as long COVID, in which symptoms recur many weeks post-infection. Rebound COVID is in the days/week immediately following initial infection. 
How Often Does Rebound COVID Happen? 
As you can probably imagine, it's difficult to approximate how often rebound COVID occurs. In Biden's case, he knew he had a case of rebound COVID due to the strict White House protocols of daily testing. Had he not been tested daily due to his lack of symptoms, there would not have been any way for him to know that he had a case of rebound COVID. Because of this, the numbers remain unclear as to how often rebound COVID cases are occurring. 
One study conducted from January through June of this year tried to quantify the prevalence of COVID-19 rebound cases after treatment with either Paxlovid or Molnupiravir. This study used the electronic health records of 92 million patients in the United States over 18 and treated with either Paxlovid or Molnupiravir within five days of a COVID infection. It was found that the 7- and 30-day rebound rates after Paxlovid treatment were 3.53% and 5.4% for infection, 2.31% and 5.87% for symptomatic people, and 0.44% and 0.77% for people who were hospitalized. 
Overall, this study and anecdotal cases have shed light on the fact that rebound COVID cases are possible. If you feel as though you may be at risk of experiencing rebound COVID, it is best to consult your local healthcare provider. 
Is Rebound COVID Only Associated With Taking Paxlovid? 
Many people wonder if rebound COVID is only seen in individuals who have taken Paxlovid as a treatment for COVID19. The short answer is no. According to another study (still under review) from earlier this month, data was collected from 568 participants treated with a placebo and tested for rebound COVID. In this study, 12% of people had a viral rebound and were not given Paxlovid. 
With any virus, there is a possibility that the viral load is not completely attacked and cleared by the immune system during the first go-around. In these cases, a virus may persist in the body, increasing the risk of a rebound COVID case until completely eradicated. 
What to Do if You Test Positive for Rebound COVID 
If you test positive for rebound COVID, it is safest to isolate for another five days or so, especially if symptomatic. Typically, a rebound COVID case will not be treated with another round of medication, so taking natural, home remedies to boost immunity is always helpful. As always, if you are feeling sick and require treatment or assistance, it is best to seek help immediately from a local healthcare provider. 
Research and materials for this article were compiled, written, and distributed on behalf of the National Public Health Information Coalition. The views and opinions expressed in this blog are those of the various authors and do not necessarily reflect the official policy or position of the National Public Health Information Coalition or its members. 
References: 
https://www.ncbi.nlm.nih.gov/pmc/articles/PMC9258292/ 
https://www.medrxiv.org/content/10.1101/2022.08.01.22278278v1