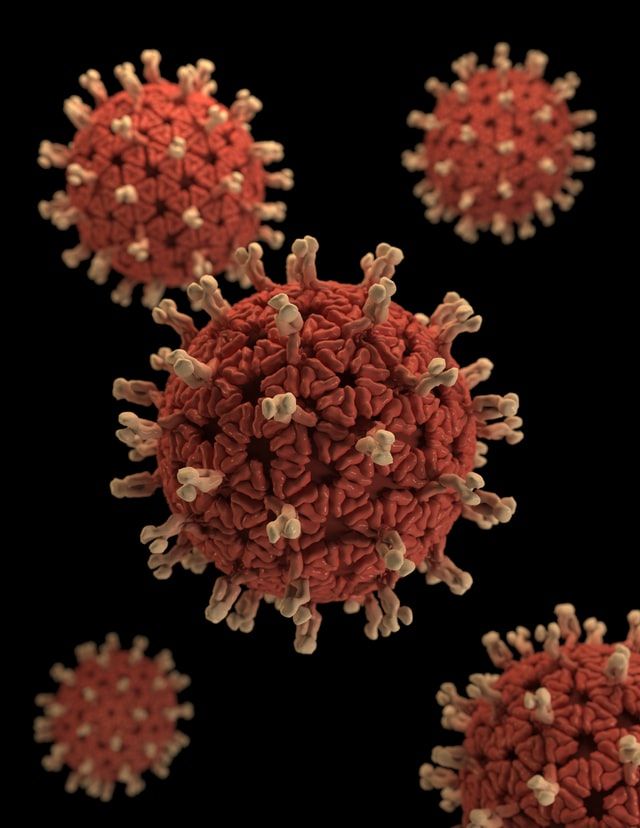 What to Know about COVID-19 Rebound and the Re-emergence of Vaccine-Preventable Diseases such as Measles
Does helping the public defend against viruses feel like you're playing a never-ending game of whack-a-mole these days? Just as health officials have started to get a handle on the COVID-19 pandemic—with the ongoing development of effective vaccines and treatments—information has begun to accumulate about cases of "rebound" COVID-19, as well as cases of other vaccine-preventable diseases that are now re-emerging. 
From COVID-19 to measles, monkeypox, and polio, it is incumbent upon people involved in public health, and members of the general public, to stay up to date about what is going on in their local communities. Here's what you need to know about the vaccine-preventable diseases circulating the world currently, how to get protection from them, what to do if you get sick, and where to find more information. 
What Is COVID-19 Rebound? 
After two and a half years of the COVID-19 pandemic and several iterations of SARS-CoV-2 mutations, the dominant viral strain in the U.S. is currently omicron BA.5, which some experts have labeled the "worst variant yet," in terms of its ability to evade immunity. What this means is that even for people who have been vaccinated and boosted or who have had COVID-19 previously (or both), there is a higher likelihood of contracting a rebound or repeat COVID-19 infection because of the BA.5 variant's ability to go undetected by the immune system's natural and acquired defense systems. 
Add to this the reports of rebound COVID-19 cases following treatment with the oral antiviral drug Paxlovid (and also without treatment), and it can be confounding to understand how to lower one's risk of serious infection. However, vaccines still appear to be a formidable way to prevent hospitalization and death in the era of omicron. 
What Other Vaccine-Preventable Diseases Are on the Rise? 
Even though COVID-19 is the viral illness that continues to dominate headlines, other viral illnesses are on the rise, too. This may be due to delays or gaps in routine childhood immunizations over the past two years stemming from accessibility issues during the COVID-19 pandemic and other factors. 
Measles 
Successful measles vaccination campaigns have rendered this virus an infrequent, uncommon infection; measles was described as "eliminated" in the United States in 2000. However, the US Centers for Disease Control and Prevention (CDC) notes that 49 measles cases occurred in the United States in 2021, and UNICEF and the World Health Organization (WHO) have recently warned that measles cases are on the rise globally, with a 79 percent increase in cases at the beginning of 2022 compared to the same period in 2021. 
Monkeypox 
Monkeypox is a virus that has caused periodic, isolated outbreaks among humans for about five decades. Typically, monkeypox does not occur at a high rate outside of Africa; however, a recent outbreak that began in May 2022 has been declared a public health emergency in the United States. Monkeypox virus can be prevented using two different vaccines, and the current administration is ramping up its efforts to make these vaccines more available. Thankfully, smallpox, a more severe disease within the same family as monkeypox, remains successfully eradicated globally. 
Polio 
Poliovirus surveillance has been ratcheted up in the U.S. recently, as the first reported case of polio in the United States since 2013 was reported in New York State in July 2022. A very effective vaccine series against polio has led to the elimination of wild poliovirus cases in the United States; however, if the virus can spread in populations where there are unvaccinated people, then it may be more able to get a foothold. Public health officials have been able to monitor the spread of the virus in wastewater and believe that it has been continuing to spread, which means that children who have not been vaccinated against polio are at risk of the disease. 
How to Stay Protected from Vaccine-Preventable Illnesses 
It can feel intimidating to learn of the re-emergence of vaccine-preventable diseases in your community and constantly face uncertainty regarding rebound COVID-19 illness and new variants. However, the fundamentals of illness prevention remain the same. 
Staying up to date on all available vaccines, and ensuring that your loved ones are also up to date, is your best defense. Washing your hands consistently, and taking precautions around the ill, will also help keep you safe. If you do get sick, make sure that you stay at home and isolate yourself from others. Stay in contact with your healthcare provider to ensure you have all the tools you need to recover well. 
How to Learn More about Re-emerging Vaccine-Preventable Diseases 
If you're interested in learning more about vaccine-preventable diseases in the United States, check out the CDC's helpful table that describes the status of eradication, elimination, and control of specific diseases. 
Research and materials for this article were compiled, written, and distributed on behalf of the National Public Health Information Coalition. The views and opinions expressed in this blog are those of the various authors and do not necessarily reflect the official policy or position of the National Public Health Information Coalition or its members. 
Sources: 
[1] Covid-19: What we know about the BA.4 and BA.5 omicron variants. https://www.bmj.com/content/378/bmj.o1969 
[2] COVID rebound is surprisingly common — even without Paxlovid. https://www.nature.com/articles/d41586-022-02121-z 
[3] Global measles outbreak. https://www.cdc.gov/globalhealth/measles/data/global-measles-outbreaks.html 
[4] UNICEF and WHO warn of perfect storm of conditions for measles outbreaks affecting children. https://www.who.int/news/item/27-04-2022-unicef-and-who-warn-of--perfect-storm--of-conditions-for-measles-outbreaks--affecting-children 
[5] 08/05/2022: Lab Advisory: HHS Declares Monkeypox a Public Health Emergency. https://www.cdc.gov/csels/dls/locs/2022/08-05-2022-Lab-Advisory-HHS_Declares_Monkeypox_Public_Health_Emergency.html#:~:text=On%20August%204%2C%202022%2C%20the,the%20demands%20of%20this%20outbreak. 
[6] U.S. moves to stretch out supplies of monkeypox vaccine. https://www.statnews.com/2022/08/09/u-s-moves-to-stretch-out-supplies-of-monkeypox-vaccine/ 
[7] Smallpox. https://www.who.int/health-topics/smallpox#tab=tab_1 
[8] N.Y. state detects polio case, first in the U.S. since 2013. https://www.statnews.com/2022/07/21/n-y-state-detects-polio-case-first-in-the-u-s-since-2013/?utm_source=STAT+Newsletters&utm_campaign=af5343890a-MR_COPY_01&utm_medium=email&utm_term=0_8cab1d7961-af5343890a-149695221 
[9] Polio elimination in the United States. https://www.cdc.gov/polio/what-is-polio/polio-us.html 
[10] Polioviruses found in wastewater samples in 2 N.Y. counties, suggesting continued spread. https://www.statnews.com/2022/08/04/polioviruses-found-in-wastewater-samples-in-2-n-y-counties-suggesting-continued-spread/?utm_source=STAT+Newsletters&utm_campaign=af5343890a-MR_COPY_01&utm_medium=email&utm_term=0_8cab1d7961-af5343890a-149695221