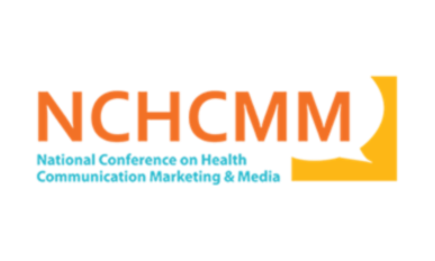 NCHCMM 2022 is Back Together Again!
We look forward to convening for the 2022 National Conference on Health Communication, Marketing and Media (NCHCMM) this year August 16-18 in Atlanta, Georgia. Mark your calendars, registration will open on Monday, May 16th. Join your colleagues from around the country as we offer a variety of thematic panel sessions on topical public health communication issues such as managing misinformation, reducing vaccine hesitancy, improving health equity, rebuilding trust in public health and much more. Conference attendees will gain valuable knowledge and insights from leading experts from around the world and engage in important networking and capacity building activities.
To carefully return to normal, this year's conference will offer limited onsite attendance and will be on a first-come, first-served basis, so you'll want to register early! If you are unable to participate in-person, NCHCMM 2022 is offering a virtual component that will provide you live access to many of the onsite activities such as the Plenary and other featured sessions. For more information regarding location, registration, and other frequently asked questions, visit www.nchcmm.org. We look forward to seeing you once again in Atlanta.