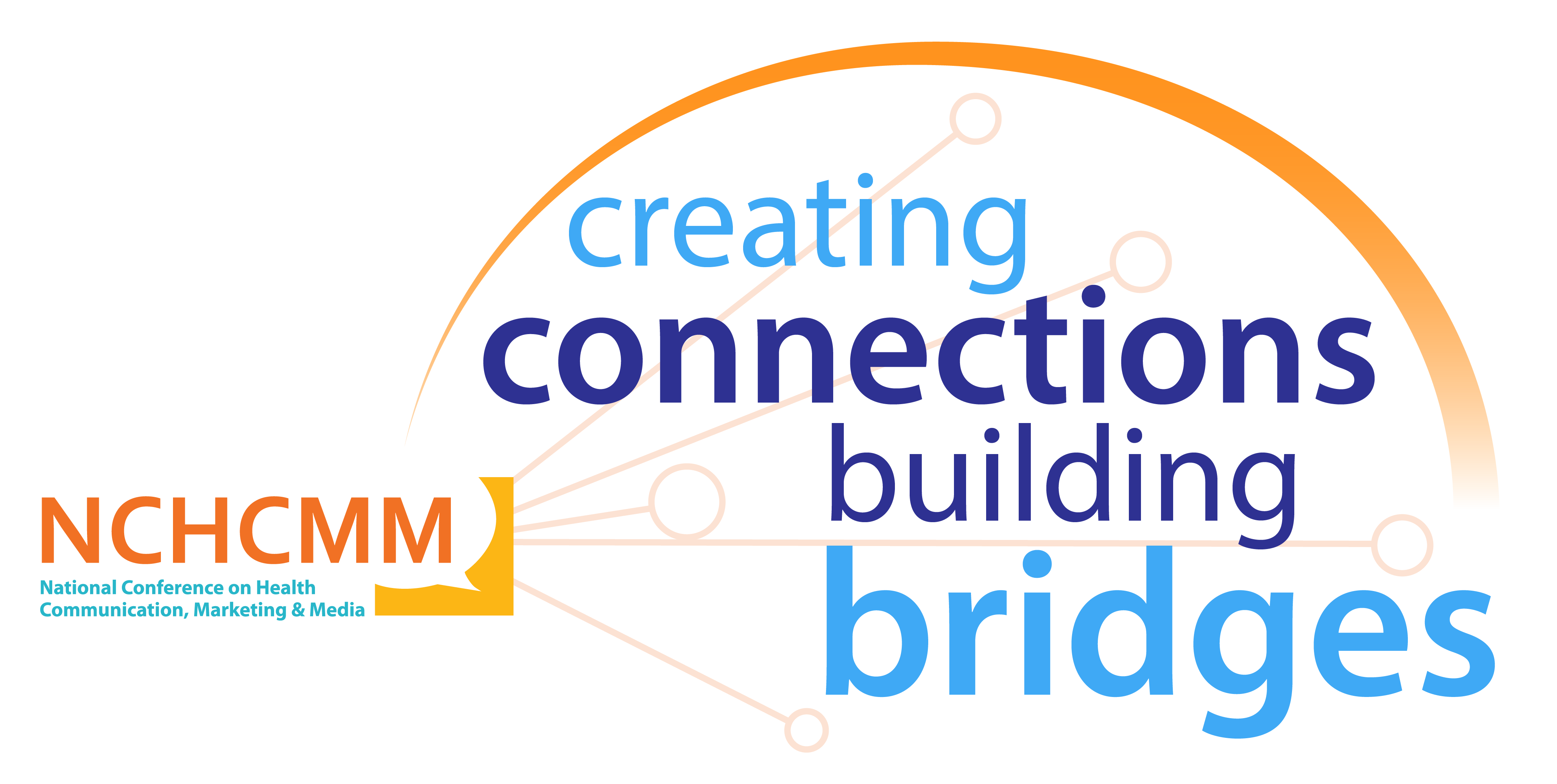 NCHCMM Preview – Join Us Virtually August 16-19!
As the COVID-19 pandemic smolders on, and a new viral monkeypox outbreak has entered the scene, effectively communicating health information has never been more important. Now, more than ever, a meeting of the minds can help create connections and build bridges in this vital space. 
For these reasons—and many more—we are excited to invite public health communicators to the 2022 National Conference on Health Communication, Marketing and Media (NCHCMM), spanning August 16 to 18. Even if you can't be with us in person in Atlanta, you can still catch us virtually to soak up all of the latest news and updates from the comfort of your office. 
Here's a preview of some of the most high-yield events of the conference—and why you can't miss any of them! 
Plenary Sessions Have Never Been More Topical 
To kickstart the conference, Dr. Jay Bernhardt, Ph.D., MPH, professor and dean of the Department of Communication Studies at The University of Texas at Austin, will be delving into the ways in which the COVID-19 pandemic ushered in a new era of public health communications. This plenary session will highlight what public health communicators have learned over the past two years, and how they can remain nimble in their response to future events. 
Another featured plenary session, led by Dr. Frederic Bertley, an immunologist and educator who is president and CEO of the Center of Science and Industry (COSI), will discuss how public health communicators can become more effective at reaching their target audiences and ensuring that their audience is actually listening. You may think you know your audience—but do you, really? 
Learn about How to Capitalize on Cutting-Edge Trends in Communication 
For people who have graduate degrees in public health or communications fields (or both!), it can often be bewildering to see one's carefully crafted public health messages be grossly overshadowed by a single punchy tweet from a celebrity influencer. However, in today's world, social media influencers of all sorts, and across all natures of platforms, are here to stay, whether we like it or not. So, instead of rolling our collective public health communicator eyes when a social post falls flat, or reeks of misinformation, it's incumbent upon public health communication professionals to earnestly meet pop culture where it's at. Leaning into social media's massive influence on today's audiences can actually help advance the mission of public health communicators, even if the symbiosis is not evident at first glance. 
NCHCMM 2022 has four sessions that are devoted to exploring the social media angle and striking the right balance when it comes to harnessing the power of "social" for good. On Tuesday, August 17, make sure not to miss: 
Debunking Misinformation on Social Media about Vaccinations in the Black Community: How We Used the "Naysayers' Tools to Tell the Truth"

 

Can Celebrity Influencers Drive Results for My Public Health Campaign?

 

Harnessing the Power of Pop Culture and Comedy to Make Vital Preventive Health Care and Screenings

 

Three Research-Driven Social Marketing Approaches to Increasing COVID-19 Vaccinations Among Populations

 
Addressing Specific Issues and Populations 
NCHCMM 2022 organizers have had their fingers on the pulse of the most salient public health concerns over the past year, and a number of important sessions have been tailored to meet the demand for updated information.  
You can't afford to miss the conversation about Stemming the Tide of Overdose: Lessons in Effective Harm-Reduction Messaging for Teens & Adults on August 17, or Accessibility and Beyond: Innovations to Advance Health Equity on August 18. Each conversation will help public health communicators enrich their current practices and build on what they already know, while bringing in new, evidence-based research. 
Extra Events to Help Increase the Value for Attendees 
After you've been sitting in a session—virtually or in-person—filling your head with the knowledge that will fuel and sustain you over the coming year, it's important to be able to switch gears. Don't miss the exhibit halls, open each day of the conference, starting at 8 a.m. These can point you in the direction of resources you may not have known you need, or help you identify a new way of reaching your target audience. 
One of the most vital aspects of coming together as a public health communicator community is also building connections with one another and strengthening ties within our professional community—so make sure to attend the networking activity the evening of August 16.  
On the evening of August 17, you also can't miss the Town Hall featuring CDC communication leaders. These preeminent public health communicators will be sharing their insights and answering questions from the audience. It is simply the place to be for the brightest and sharpest public health communicators in the nation. 
How to Learn More 
If you're interested in learning more about NCHCMM 2022, visit us on Facebook or at the conference website for a full schedule. It's not too late to join us for this valuable summit. We're excited to learn with you! 
Research and materials for this article were compiled, written, and distributed on behalf of the National Public Health Information Coalition. The views and opinions expressed in this blog are those of the various authors and do not necessarily reflect the official policy or position of the National Public Health Information Coalition or its members.