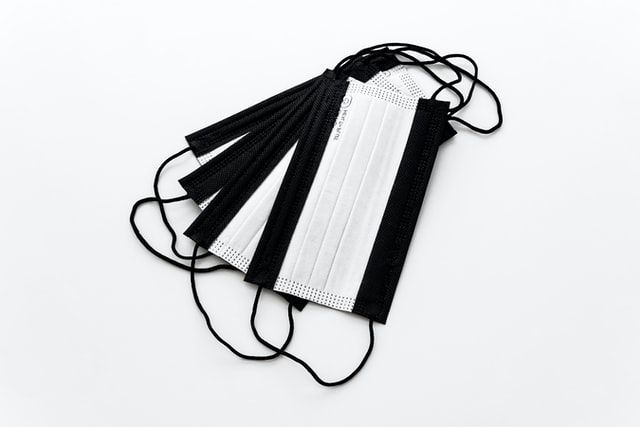 Should We Prepare for a Summer or Fall Wave of COVID Outbreaks?

The U.S. is not out of the woods regarding the COVID-19 pandemic. Experts forecast another potential surge this summer or fall. With COVID-related hospitalizations and deaths expected to increase in the next few weeks, the White House is preparing for up to 100 new infections later this year. 
What is the Prediction for this Summer and Fall? 
Dr. Deborah Birx, the former White House Coronavirus Response Task Force Coordinator, warns of several forthcoming cases in the southern U.S. states. While the south will likely see a surge this summer, a wave of new cases might hit the northern states this winter, especially during the holiday season. 
Within the coming weeks, forecast models predict that U.S. 42 states and territories will see increased hospitalizations. The country has seen a two-month high in rates of new infections, with about 60,000 new cases reported daily. 
In light of these new developments and predictions, the White House is putting pressure on Congress to allocate more COVID-related funding for testing and vaccinations. Without these extra funds, the U.S. could see as many as 100 million new cases later this year. Also, steady upticks in infections are more likely if a significant new variant emerges. 
The warning surprised some Biden administration officials because of a CNN interview with Dr. Ashish Jha, current White House COVID-19 Response Coordinator. Dr. Jha had projected 100 million new cases, which he had not discussed with top White House personnel, and it was unclear which statistical models informed that figure. The administration's general response was that this statistic was not intended to predict what would definitely happen but what might occur if the government does not allocate more resources toward testing and vaccines. 
What Can We Do about a Summer or Fall Surge? 
Of the $1.9 trillion allocated toward the American Rescue Plan, only $300 billion remains unobligated, with $240 billion already designated for state- and city-level use. The remaining $60 billion will go for emergency use by the Federal Emergency Management Agency and other entities. 
White House officials contend that additional Congressional funding could advance updated vaccinations, boosters, and rapid testing, possibly mitigating an anticipated surge. Pharma companies like Moderna and Pfizer continue to work on new versions of their vaccines to protect against new COVID-19 variants. Although these shots will likely be available in the fall, a lack of funding may limit the number of people who have access to them. 
Regardless of the federal emergency funding situation, you can still prepare for a potential surge in the summer or fall, depending on where you live. The Centers for Disease Control and Prevention (CDC) provides guidelines on eligibility for vaccines for both adults and children and boosters for eligible individuals. 
Public health experts warn that vaccines diminish in effectiveness over time, so booster shots are important for protecting against severe illness and hospitalization. Staying up-to-date on vaccinations is especially important for people who have compromised immune systems. Getting at-home COVID testing kits can also help individuals and families prepare for future waves of the virus and its variants. 
A New Tool from the CDC 
The CDC has received criticism for its communication during the pandemic. The agency has also been scrutinized for the disjointed way it has presented some COVID-related data. CDC officials have been vocal in pointing to the need for more effective use of data in shaping its responses. 
The CDC recently launched the Center for Forecasting and Outbreak Analytics (CFA) to update its surveillance systems and improve communication efforts. The primary goal of the CFA is to "enable timely, effective decision-making to improve outbreak response." Through analytics, data, and modeling, the CFA will be able to generate models that help forecast an outbreak and its characteristics. These forecasts will also help policymakers and community leaders determine the measures and controls that are most appropriate for a particular surge. 
Like the National Weather Service, the CFA can inform local, state, and federal decision-making, from anti-viral development to mask mandates in public spaces. The CFA also provides the centralization needed to be more involved with data collection that is more standardized and takes less time. Contrast this arrangement with the current system that requires a data use agreement with each jurisdiction that provides information for public use. 
Rapid response is critical for anticipating and handling new outbreaks of COVID-19. With the help of the newly formed CFA, public health experts and community members can use rapidly-generated information to respond appropriately to the coming summer and fall surges and even lessen their impact. 
Research and materials for this article were compiled, written, and distributed on behalf of the National Public Health Information Coalition. The views and opinions expressed in this blog are those of the various authors and do not necessarily reflect the official policy or position of the National Public Health Information Coalition or its members. 
References 
https://6abc.com/covid-deaths-us-cases-vaccine-cdc/11820354/ 
https://www.cnn.com/2022/05/01/health/covid-southern-summer-surge-prediction/index.html 
https://thehill.com/policy/healthcare/3479806-white-house-preps-for-cold-weather-wave-of-100m-covid-infections/?email=36733ad11bf0291a2eb76f92313ca034dbec6d3c&emaila=a89ffb77552ba348739a0e7376d814ad&emailb=184441a6df2edb7f6c34087010d594f3e13bd765dfb6a95362486792dc691859&utmsource=Sailthru&utmmedium=email&utmcampaign=05.06.22%20EM%20The%20Hill%20-%20Health%20Care&utmterm=Health%20Care 
https://www.cnn.com/2022/04/25/opinions/covid-funding-jha/index.html 
https://www.cnn.com/2022/05/12/politics/biden-administration-covid-warnings/index.html 
https://www.cnn.com/2022/03/21/politics/covid-funding-biden-administration/index.html 
https://www.cdc.gov/coronavirus/2019-ncov/vaccines/stay-up-to-date.html 
https://www.cdc.gov/coronavirus/2019-ncov/vaccines/recommendations/immuno.html 
https://www.cnn.com/2022/04/19/health/cdc-forecasting-center-launch/index.html