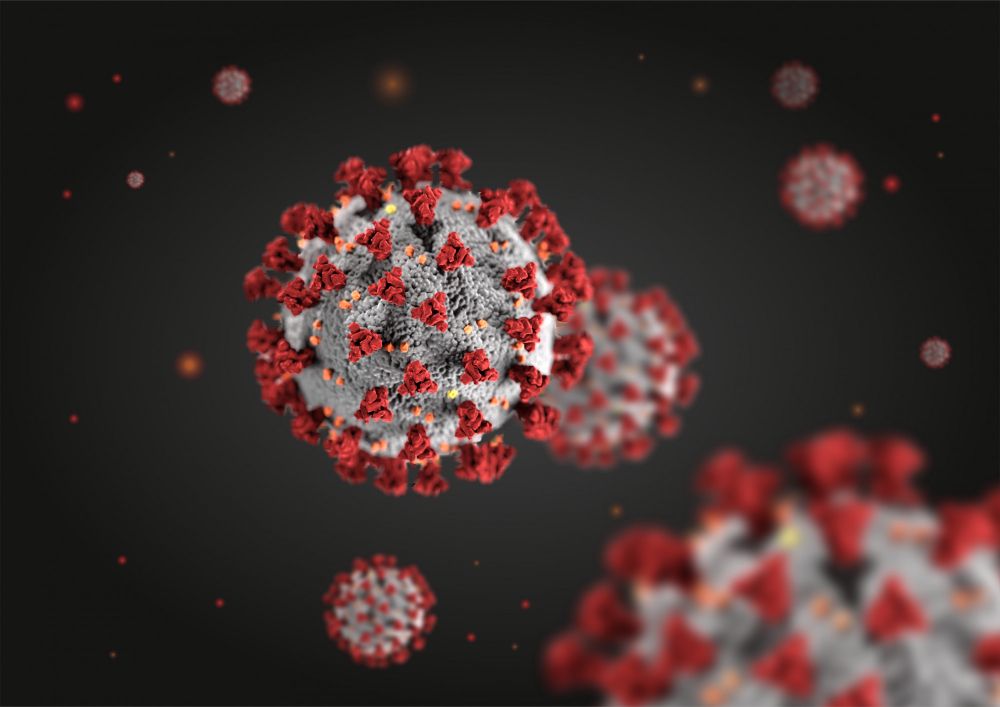 Omicron Makes Up 99 percent of U.S. Covid Cases: How the New "Stealth" Variant Compares
As of late February 2022, more than 900,000 people in the United States have died of COVID-19. Almost half of all deaths in January 2022 were among individuals 75 years and older. Omicron is still the most prevalent COVID variant and continues to drive daily death rates. However, a new subvariant, BA.2 is gaining traction. 
The Omicron Variant Is Still Predominant 
The Centers for Disease Control and Prevention (CDC) reports that Omicron is still the most prevalent strain of COVID in the U.S., accounting for almost 100 percent of all existing cases. Although more contagious than previous variants, Omicron tends to be less dangerous. However, it has been more lethal among patients over 75, medically vulnerable individuals, and the unvaccinated. 
In contrast, the Delta variant had a greater impact on younger patients. Significant numbers of middle-aged individuals infected with Delta suffered relatively severe illnesses compared to earlier COVID surges. 
"Stealth" Variant BA.2 
A subvariant of Omicron, BA.2, has emerged and gained significant attention in the medical and scientific communities. BA.2, or the "stealth" variant, is increasingly becoming the leading cause of new infections globally, and it has been identified in the United States and 48 other countries. 
BA.2 is a subvariant of Omicron and not a new version of COVID-19. BA.2 is simply a strain of the Omicron viral group, with BA.1 being the predominant version that has caused most of the current infections to the present day. Omicron has several mutations, with BA.2 having about 20. These changes concentrate mainly in the spike protein found on the outer edges of the coronavirus. It is these proteins that vaccines attack. Researchers remain uncertain about the impact of these protein mutations, especially among a population already exposed to Omicron. 
Unlike BA.1, this subvariant does not leave a mark on laboratory tests. Because of what scientists call an s-gene target failure, BA.2 can appear similar to other COVID variants upon initial screening. Because of this phenomenon, some scientists call BA.2 the "stealth" variant. 
As of late February 2022, the "stealth" variant only comprises about 4 percent of all cases in the United States. However, some Danish scientists claim that BA.2 is 1.5 times more contagious than BA.1. This strain has spread relatively quickly in some areas, surpassing the contagion level of the original Omicron. However, this subvariant has not yet been shown to cause more severe sickness than the original Omicron or Delta variants. 
Research by British scientists suggests that current vaccines and boosters offer about as much protection against BA.2 as BA.1. One implication of these findings is that vaccinated and boosted individuals are not likely to get severely ill if they contract the "stealth" variant. Nevertheless, research on BA.2 is still in preliminary stages, and it is best to interpret these findings with caution. 
Moderna and Pfizer are currently testing boosters that specifically target Omicron strains. Researchers anticipate that these new vaccines will offer sufficient protection against BA.1 and BA.2. Until the completion of the clinical trials, we have yet to know how effective these shots will be against Omicron compared to current vaccines and boosters. 
Despite the potential of these new vaccinations, it is unwise to wait for a new Omicron booster. Eligible individuals should get the primary and booster vaccinations currently available. People who have received the Pfizer or Moderna vaccine more than five months ago should get boosted as soon as possible. 
The BA.2 "stealth" Omicron variant will not likely be the last one we see. All viruses mutate as they duplicate, and the coronavirus is no exception. Scientists are continually discovering new variants of COVID-19, and not all of them are cause for worldwide concern. Nevertheless, continuous monitoring for new variants is essential to anticipating new outbreaks and mitigating their impacts on the global population. 
As always, vaccination is the best defense against COVID-19, regardless of variant. Vaccination increases population immunity and will slow the spread and mutation of the coronavirus. If you test positive for the virus, being vaccinated means the reduced likelihood of severe illness, hospitalization, or death. Even if you have had COVID before, vaccines still provide more long-term protection than antibodies from natural infection. 
In addition to getting vaccinated, people should exercise caution if they feel ill or have tested positive for COVID. Wearing appropriate masks indoors, avoiding crowded areas, and practicing social distancing slow down transmission. 
Research and materials for this article were compiled, written, and distributed on behalf of the National Public Health Information Coalition. The views and opinions expressed in this blog are those of the various authors and do not necessarily reflect the official policy or position of the National Public Health Information Coalition or its members. 
References 
https://data.cdc.gov/NCHS/Provisional-COVID-19-Deaths-by-Sex-and-Age/9bhg-hcku 
https://www.cdc.gov/coronavirus/2019-ncov/covid-data/covidview/ 
https://www.webmd.com/lung/news/20220209/omicron-death-rate-higher-than-during-delta-surge 
https://www.washingtonpost.com/health/2022/02/08/omicron-deaths-covid/ 
https://www.cnn.com/2022/01/27/health/omicron-sublineage-ba2/index.html 
https://www.nbcchicago.com/news/coronavirus/stealth-omicron-more-details-on-version-of-covid-variant-now-found-in-illinois-wisconsin/2744343/ 
https://www.cnn.com/2022/02/03/health/stealth-omicron-variant-wen-wellness/index.html 
https://assets.publishing.service.gov.uk/government/uploads/system/uploads/attachment_data/file/1050721/Vaccine-surveillance-report-week-4.pdf