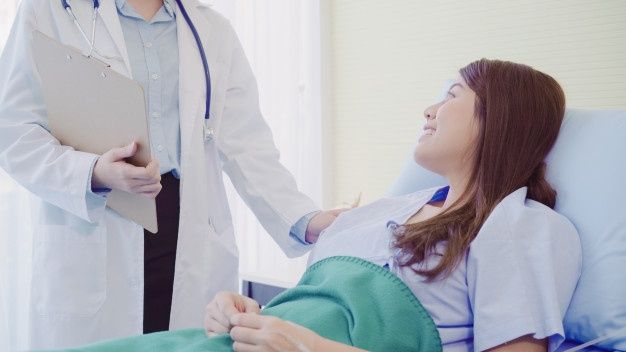 What are mAb Therapies for COVID-19 Treatments and Who is Eligible?
Severe acute respiratory syndrome coronavirus-2 (SARS-CoV-2), the causative agent of the coronavirus disease 2019 (COVID-19), has claimed millions of lives at a scale not seen for nearly 100 years. To treat COVID-19, there has been an unprecedented global effort to advance monoclonal antibody (mAb) therapies against SARS-CoV-2 as therapeutics because no specific treatment for COVID-19 existed when the pandemic first began. Amongst the various potential therapeutic interventions, antiviral mAbs represent one of the most promising forms of treatment due to their long-lasting track record of human safety, exceptional virus specificity, and ability to coordinate the immune defense in the fight against infection.
Antiviral mAbs are made in a laboratory to fight SARS-CoV-2—and directly given to patients with an infusion through a vein (intravenous or IV) who are at high risk of severe symptoms or having to stay in the hospital. Also known as antiviral mAb infusion treatment, patients receive one dose of mAb by IV infusion over 16-60 minutes or a longer duration as determined by their health care provider.
Several antiviral mAbs are available to treat COVID-19, which should ideally be initiated as soon as the infection is diagnosed to prevent the associated pulmonary morbidities of infection in the deep lung. Doctors select the antiviral mAbs therapy that is available and most effective against the COVID-19 virus.
Anti-SARS-CoV-2 Monoclonal Antibodies
Presently, the Food and Drug Administration (FDA) has authorized the emergency use of three Anti-SARS-CoV-2 mAb products for the treatment of COVID-19 under an Emergency Use Authorization (EUA). These products are:
See Prevention of SARS-CoV-2 Infection and the FDA EUA fact sheets for more information.
Antiviral mAbs therapy is an investigational treatment (it is still being studied) to treat mild to moderate symptoms of COVID-19 in non-hospitalized adults and adolescents with laboratory-confirmed SARS-CoV-2 infection and who are at high risk for progressing to severe COVID-19 symptoms or the need for hospitalization.
Who is Eligible for Monoclonal Antibody Therapy?
Individuals eligible for mAb therapy are those who have had a positive COVID-19 test, had COVID-19 symptoms for seven days or less, have not yet been admitted to the hospital, and meet one of the following criteria:
Are 65 years of age or older
Are overweight (body mass index; BMI more than 25 kg/m2) or, if age 12-17, have a BMI above 85th percentile. (at least 88 pounds/40 kgs.)
Are pregnant
Are a current or former smoker
Have a history of stroke or cerebrovascular disease
Have a current or history of substance abuse, and
Have a medical condition, such as:

Chronic kidney disease
Cardiovascular disease (coronary artery disease, cardiomyopathies, congenital heart disease, hypertension)
Diabetes (Type 1 and Type 2)
Down syndrome
Dementia
Liver disease
Chronic lung disease COPD (chronic obstructive pulmonary disease), asthma (moderate to severe), interstitial lung disease, cystic fibrosis, and pulmonary hypertension
Sickle cell disease
Immunosuppressive disease or immunosuppressive treatment
Neurodevelopmental disorders or conditions that confer medical complexity
Medical-related technological dependence (e.g., tracheostomy, gastrostomy)
In some cases, direct exposure is not a criterion. If you meet the criteria above and are at high risk of exposure to an individual infected due to an occurrence of infection in other individuals in the same institutional setting (nursing homes or prisons), you are eligible for post-exposure preventive antiviral mAb treatment.
Antiviral mAb treatment needs to be given within seven days of the start of symptoms.
Who is Not Eligible for Monoclonal Antibody Therapy?
Individuals who are not eligible for mAb therapy include those who:
Are hospitalized for COVID-19
Require oxygen therapy due to COVID-19 (increase in baseline oxygen flow rate due to underlying non-COVID-19 related comorbidity)
Are allergic to any of the ingredients in the medication
It is imperative to understand that post-exposure preventive monoclonal antibodies are not a replacement for vaccination. It is encouraged that everyone gets a COVID-19 vaccine.
The CDC recommends that SARS-CoV-2 vaccination for people who have received anti-SARS-CoV-2 mAbs be deferred until at least 90 days after the therapy is completed as a precautionary measure (mAb treatment may interfere with vaccine-induced immune responses). Additionally, selected early evidence suggests that antiviral mAb treatment reduces the viral load (amount of the SARS-CoV-2 virus) and consequently lessens symptom severity in a person's system, and helps prevent hospitalizations which is the critical goal of this novel therapy.
Research and materials for this article were compiled, written, and distributed on behalf of the National Public Health Information Coalition. The views and opinions expressed in this blog are those of the various authors and do not necessarily reflect the official policy or position of the National Public Health Information Coalition or its members.
References:
aappublications.org/news/2021/09/07/monoclonalantibodiesfaq-090721
ncbi.nlm.nih.gov/pmc/articles/PMC7833882/
hhs.gov/i-have-covid-19-now/monoclonal-antibodies-high-risk-covid-19-positive-patients
covid19treatmentguidelines.nih.gov/therapies/anti-sars-cov-2-antibody-products/anti-sars-cov-2-monoclonal-antibodies/
fda.gov/media/145802/download
upmc.com/coronavirus/monoclonal-antibodies
org/discover/covid-19-resource-center/patient-care/covid-19-monoclonal-antibody-patients.html
Food and Drug Administration. Fact sheet for healthcare providers administering vaccine (vaccination providers)/ emergency use authorization (EUA) of the Janssen COVID-19 vaccine to prevent coronavirus disease 2019 (COVID-19). 2021.