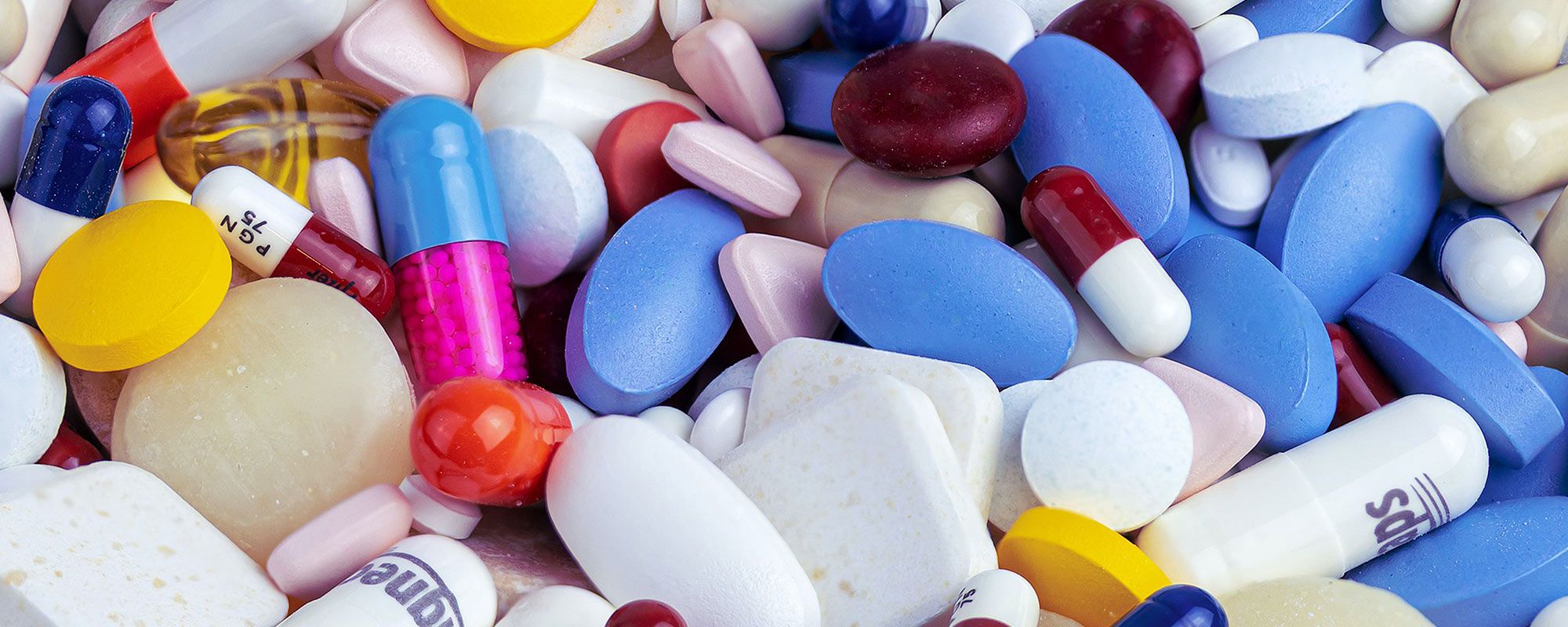 Recognizing National Drug Take Back Day this October
Take a moment to visualize your home medicine cabinet. Are there pill bottles sitting on the shelves that have been collecting dust for years? Are there bottles with partially torn or faded labels that could unintentionally be taken instead of your current medications?
For many people, their home medicine cabinet can easily become a museum of ailments past. However, prescription medications are anything but exhibits. In the wrong hands, they can be dangerous or even deadly. Properly disposing of unwanted, unused, or expired prescription drugs can be one of the most important steps you can take to ensure the safety of yourself and others inside your home.
On October 23, 2021, we will recognize National Drug Take Back Day. Here is what you need to know about how to properly dispose of your prescription medications and why it's important.
Prescription Drugs: The Scope of the Problem
Prescription drug misuse in the United States is a serious public health problem. In fact, according to the National Institutes of Health (NIH), an estimated 18 million Americans misused prescription medications at least once within a recent year. People who misuse prescription medications may do so because they have uncontrolled symptoms—such as pain—or because they like the effects of medications, such as sedation or euphoria.
However, taking another person's medication that is not prescribed to you can cause a dangerous overdose or even death.
Combating Improper Medication Usage
The U.S. Drug Enforcement Agency (DEA) notes that a 2019 National Survey on Drug Use and Health found that prescription pain relievers, stimulants, and tranquilizers were the most common kinds of misused medications. Additionally, the survey showed that the majority of people who misused these medications got them from their family and friends.
You may be completely unaware that someone is taking your medications, but at the end of the day, you still bear some accountability for safeguarding your supply. You can help remove temptation from loved ones—and be a responsible public health advocate—by participating in National Take Back Day.
What Is a National Take Back Day?
National Take Back Day is an annual event sponsored by the Drug Enforcement Agency (DEA) to encourage citizens to properly dispose of any inactive prescription medications that they have on hand. During National Take Back Day, the DEA hosts collection sites for medications and also publicizes several impactful public service announcements (PSAs) to reinforce the importance of routinely discarding prescription drugs.
National Take Back Day has been a highly successful event that encourages members of the community to come together safely and anonymously to dispose of unused medications. At the last Take Back Day, a whopping 420 tons of medications were collected.
Disposing of Drugs at Home
If you can't participate in a community event but would still like to dispose of your medications, the U.S. Food and Drug Administration (FDA) has several helpful tips regarding home drug disposal, including the following:
How to dispose of drugs in the trashcan
How to dispose of high-risk drugs, such as Fentanyl patches
How to dispose of special medication dispensers, such as inhalers
Importantly, the FDA also notes that some medications should not be flushed down the toilet—make sure to check out their helpful do not flush list. If you have a health condition that requires you to use needles at home, it is very important to safely dispose of used sharps, as well. Make sure to follow this guide about how to safely dispose of your sharps.
Disposing of Drugs at a Collection Site
If you feel most comfortable disposing of prescription medications outside of your home, but you've missed a community event such as a drug take back day, don't despair. You can use this collection site locator from the DEA to dispose of medications year-round. Additionally, many pharmacies offer drug take back programs, and you can also check with your local law enforcement agencies to see if your community hosts its own drug disposal event.
How to Keep Yourself and Your Loved Ones Safe
In the wrong hands, prescription medications can be deadly, which is why regularly getting rid of unused and expired medications is so important. Whether you choose to dispose of medications at home, during an organized community event, or at an offsite collection center, it's entirely up to you.
However, regardless of which regimen you choose, periodic disposal of unused drugs is a critical routine—for your safety, as well as for the safety of those whom you love.
References:
[1] Misuse of Prescription Drugs Research Report: What is the scope of prescription drug misuse? https://www.drugabuse.gov/publications/research-reports/misuse-prescription-drugs/what-scope-prescription-drug-misuse
[2] DEA National Drug Take Back. https://takebackday.dea.gov/
[3] Drug Disposal: Dispose "Non-Flush List" Medicine in Trash. https://www.fda.gov/drugs/disposal-unused-medicines-what-you-should-know/drug-disposal-dispose-non-flush-list-medicine-trash