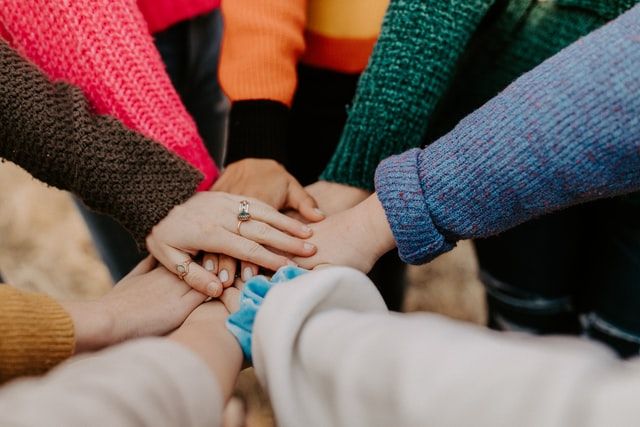 Personal Health Is Public Health: The Impact of Personal Decisions on the Health of the Community
A society's strength and vitality depend largely on its citizens' health. Public health measures can influence individuals' personal health decisions, hopefully for the better. When personal health decisions become pervasive, they can motivate public health initiatives on a broader scale. 
Personal and public health go hand-in-hand in preserving everyone's physical, emotional, and social well-being. Personal and public health intersect and significantly affect health outcomes. 
What Do Personal Health and Public Health Involve? 
Personal health involves the steps you take to preserve your and your loved ones' physical, emotional, spiritual, intellectual, and social well-being. Positive behaviors like brushing and flossing your teeth daily, managing stress, getting wellness check-ups, and avoiding smoking contribute to your overall health and wellness.
Preserving individual health and safety requires attention to what is good for the general population. As a matter of importance for everyone, public health refers to the wellness of the population and the widespread efforts required to protect community members where they live, work, play, and grow older. 
You could manage your chronic condition or care for a loved one. In either case, it is easy to become preoccupied with personal health concerns and not consider how your well-being affects public health. 
Personal and public health are inseparable and interdependent. In many ways, our individual decisions have far-reaching implications for our collective health and medical needs. In turn, public health initiatives and decisions can affect our everyday lives. 
The Influence of Individual Factors on Public Health and Economic Burden 
Washing your hands after using the restroom, staying up-to-date on your vaccinations, covering your mouth when you cough or sneeze, and staying home from work when sick are individual choices that can protect others' health, not just your own. They can prevent or slow down the spread of disease, which costs communities money, time, and resources to address. 
Unhealthy lifestyle choices affect not only your individual health status. They can negatively affect the overall burden on society, often adding to increased medical costs and lowering population-wide indicators of quality of life and life expectancy. Tobacco use, poor diet, sedentary behaviors, alcohol and drug use, and unsafe sexual practices in the United States are the most prevalent factors affecting disease and economic burden globally. 
Individual-level factors like being able to shop for nutritious food and making a living wage can have public implications when they affect many people. These factors reflect social determinants of health (SDH), the economic, environmental, and social conditions affecting how individuals live, work, socialize, develop, and grow older. The Centers for Disease Control and Prevention (CDC) identify five categories of SDHs: 
Economic stability

 

Education access and quality

 

Healthcare access and quality

 
Neighborhood and built environment

 

Social and community context

 
SDHs like poor healthcare access, lack of educational opportunities, low wages, and exposure to contaminated drinking water can negatively affect a person's health outcomes. These individual-level factors become a concern for public health when they affect entire communities. Public health efforts to address SDHs can help to reduce inequities that many underserved communities experience. 
Impacts of Public Health Campaigns on Individual Outcomes 
Public policies and programs tailored for large communities or populations can improve individual or personal health. For example, COVID-19 vaccination campaigns can directly affect individuals' abilities to protect their health and slow the spread of the coronavirus among people they encounter. The CDC also provides its vaccines.gov page to help people find a local vaccination site. 
The COVID-19 pandemic has been just one of many disasters that public health experts have prepared for to reduce their effects over the long term. Disaster prevention involves community and widespread efforts to anticipate potential threats to health and safety, generate early warning systems, and create plans to reduce their impacts when they do occur. 
When experts predicted the tripledemic surge in COVID, flu, and respiratory syncytial virus (RSV) cases last year, they appealed to the public to get vaccinated and take social safety precautions like masking and avoiding crowds when symptomatic. They also encouraged hospitals and clinics to streamline their operations to deal with the inevitable strain on their resources. 
Mental health is another public health concern that has individual-level implications. Anxiety, depression, and other mental health conditions affect people's ability to be productive at work, maintain healthy relationships, and live meaningful lives. Mental illness also increases the likelihood of physical complications like heart disease. Because poor mental health affects one in five Americans yearly, public health efforts to address mental illness can encourage individuals and families to seek the care they need. 
The link between personal health and public health cannot be overstated. Making healthy individual choices can positively impact the well-being of our communities. Also, public health initiatives can help individuals lead safer, more productive, and more meaningful lives. 
Research and materials for this article were compiled, written, and distributed on behalf of the National Public Health Information Coalition. The views and opinions expressed in this blog are those of the various authors and do not necessarily reflect the official policy or position of the National Public Health Information Coalition or its members. 
References 
https://www.rwu.edu/undergraduate/student-life/health-and-counseling/health-education-program/dimensions-wellness 
https://www.apha.org/what-is-public-health 
https://www.ncbi.nlm.nih.gov/books/NBK154472/ 
https://health.gov/healthypeople/priority-areas/social-determinants-health 
https://www.vaccines.gov/search/ 
https://www.ama-assn.org/delivering-care/public-health/tripledemic-flu-rsv-covid-19-cases-continue-rise-andrea-garcia-jd-mph 
https://www.mayoclinic.org/diseases-conditions/mental-illness/symptoms-causes/syc-20374968 
https://www.cdc.gov/heartdisease/mentalhealth.htm 
https://www.cdc.gov/mentalhealth/learn/index.htm 
https://publichealth.tulane.edu/blog/mental-health-public-health/