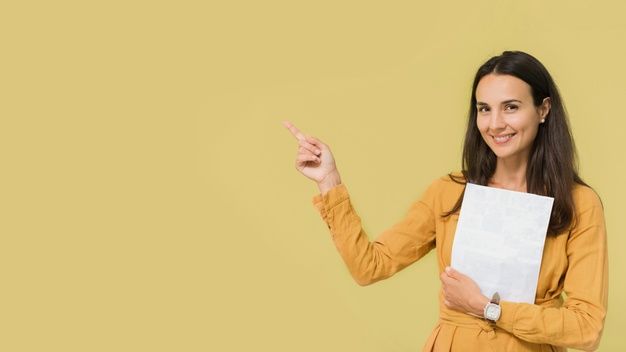 Replenishing the Public Health Workforce 
A recent article in the Journal of Public Health Management and Practice raises the question again, "How do we rebuild our state and local public health workforce after years of neglect and now in a post-pandemic world?" The purpose of the article is to estimate the number of full-time equivalents (FTEs) needed to fully implement Foundational Public Health Services (FPHS) at the state and local levels in the United States. However, before we proceed with the number of FTEs, a definition of why Foundational Public Health Services seems necessary. 
Foundational Public Health Services 
The bare minimum infrastructure needed to fulfill eight core FPHS responsibilities that serve all to be healthy: 
Assessment & Surveillance

 
Community Partnership Development

 

Equity

 

Organizational Competencies

 

Policy Development & Support

 

Accountability & Performance Management

 
Emergency Preparedness & Response

 

Communications

 
In addition, health departments are expected to serve their communities 24/7 which requires access to a wide range of critical data sources, robust laboratory capacity, preparedness and policy planning capacity, partnerships with the community, and expert staff to leverage them in support of public health protections. 
Today's Grim Reality to Meet FPHS Basics 
Budget and staffing cuts have weakened the nation's collective health and increased its vulnerability to emerging infectious diseases and unchecked chronic diseases. In the past decade, state and local health departments lost 15 percent of their essential staff. These cuts have limited the ability of health departments to plan for and respond to emergencies like the COVID-19 pandemic and to meet the daily needs of their communities. 
The First of its Kind of Study 
The Purpose 
To uncover how many full-time equivalents (FTEs) we need to get back to meeting the FPHS requirements, the de Beaumont Foundation and the Public Health National Center for Innovations conducted the first-of-its-kind analysis to estimate the number of state and local public health department staff are needed to deliver basic, everyday services adequately and equitably. 
The Results 
Based on this analysis, state and local health departments need to hire a minimum of 80,000 more (FTEs) — an increase of nearly 80% — to provide adequate infrastructure and a minimum package of public health services. This increase in staffing would provide the infrastructure needed upon which additional staff could be added to provide more comprehensive services to respond to emergencies. 
Based on existing shortages, approximately 54,000 of these additional FTEs should be deployed to local health departments (an increase of 70%) and 26,000 to state health departments (an increase of 80%). While all state and local departments need additional FTEs, the most acute needs are in those local health departments that serve fewer than 100,000 people. 
The estimates presented in the brief encompass only the minimum number of FTEs needed for the development of infrastructure and provision of minimum services. They do not account for additional FTEs that may be temporarily required to respond to the extensive needs of pandemics or other new challenges. 
Pandemic Impact on Staffing: A Surge Then Purge 
As COVID blazed its path, roughly 4,000 highly skilled epidemiologists, communication specialists, and public health nurses were hired by a nonprofit tied to the CDC to plug the holes at battered public health departments on the front lines. 
But over the past few months, the majority of the CDC Foundation's contracts for those public health workers at local and state departments have ended as the group has spent nearly all of its almost $289 million in COVID relief funding. The CDC Foundation, an independent nonprofit that supports the CDC's work, anticipates that no more than about 800 of its 4,000 hires will ultimately staff those jurisdictions. 
That has left many local and state health departments facing staffing shortages as the nation eyes a possible winter uptick in COVID cases and grapples with the ongoing threat of monkeypox, exploding caseloads of sexually transmitted infections, and other public health issues. 
Solutions: Not So Fast 
In November, state and local health officials received $3 billion in COVID relief moneytargeted at buttressing the public health workforce. But that funding is coming after most of the CDC Foundation contracts have expired and those employees have moved on with their lives. 
Although that sum is substantial and will help close the 80,000-worker gap, many public health officials and experts stressed that the cash is short-term and slated to last five years — which can make positions harder to fill as candidates seek job stability. The funds are also divided among 50 states, U.S. territories, and multiple large health departments. 
Conclusion 
There's a lot of work to be done to address the shortage of public health workers and meet FPHS standards. Our time needs to be better spent–mobilizing communities, educating, and empowering individuals to take charge of their health. We need to have the resources to pass on to those who need health care the most. 
Research and materials for this article were compiled, written, and distributed on behalf of the National Public Health Information Coalition. The views and opinions expressed in this blog are those of the various authors and do not necessarily reflect the official policy or position of the National Public Health Information Coalition or its members. 
References: 
https://journals.lww.com/jphmp/Fulltext/9900/StaffingUpandSustainingthePublicHealth.60.aspx 
https://www.cdc.gov/workforce/resources/infrastructuregrant/pdfs/PHIGrantOne_Pager.pdf 
https://debeaumont.org/wp-content/uploads/2021/10/Staffing-Up-FINAL. 
https://www.cdc.gov/workforce/resources/infrastructuregrant/pdfs/PHIGrantOne_Pager.pd