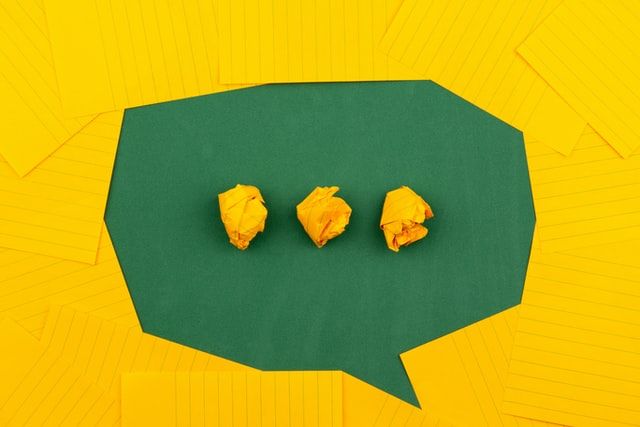 Biden Announces Pandemic Is Over: Stirs Debate Among Public Health Professionals
During a 60 Minutes interview aired on September 18, President Biden surprised everyone when he said the "pandemic is over." He immediately followed up by saying, "We still have a problem with COVID. We're still doing a lot of work on it. It's — but the pandemic is over." 
This communication immediately caused debate among public health professionals. They took to various news outlets to express their viewpoints. 
However, before we turn to the debate, let's consider what marks an "end to a pandemic." 
Lack of Consensus on Definition 
The reason there's such a stir is partly because of a lack of consensus on what defines an "end" to a pandemic. Is it: The number of deaths per day? The number of new cases per day? The number of new cases and deaths per day compared to the peak of the pandemic? The extent of disruption to daily living? 
Support That Pandemic Is NOT Over 
Many public health officials, epidemiologists, and infectious disease experts believe it is premature to declare victory. 
In the United States, around 400 people a day have died of COVID-19 during the first half of September, according to statistics reported to the CDC. Many professionals feel this number is still not low enough to say we are in a post-pandemic phase. 
Dr. Celine Gounder, a senior fellow at the Kaiser Family Foundation noted, "By saying the pandemic is over, the president is saying that 3,000 deaths per week or 150,000 deaths per year are acceptable and that some lives matter less than others—namely, the elderly, the immunocompromised, and communities of color—that our new normal is that we've grown numb to these deaths. Well, I would ask the president, can't we imagine better? Can't America do better?" 
From a global perspective, the head of the World Health Organization (WHO) suggests the following: 
"We have never been in a better position to end the pandemic. We are not there yet, but the end is in sight," WHO's Director-General, Dr. Tedros Adhanom Ghebreyesus, said on September 14, just four days before Biden's announcement was aired. 
Additionally, winter is approaching and many experts want to hold off calling an end to the pandemic until we see what happens during the upcoming season. 
Consider the following commentary from David Dowdy, an epidemiologist at Johns Hopkins Bloomberg School of Public Health: 
"I think it's important to acknowledge that we are in a new phase of COVID-19, where hospitalizations and deaths have been consistently low for five months. But there is still some uncertainty about what will happen over the coming winter, and all-cause mortality is still well above pre-pandemic levels. The number of people dying of COVID-19 in the U.S. is similar to the number who die of flu amid flu season—but this is happening in the middle of September," he said. "If it were me, I'd like to wait until we get through the winter before making that call." 
And David Rosner, who studies public health and social history at Columbia University's Mailman School of Public Health said referring to the president, "He is reflecting the fact that we're all acting as if it's something of the past, but many of us, especially us older folks, know friends who are getting COVID, some of whom are suffering from it and getting really bad cases. It is certainly better than it was a year ago and two years ago, but it's not over." 
Support That Pandemic Is Over 
Despite the numerous public health experts who believe it is premature, some well-regarded professionals think it is safe to say it's over and that we've entered a new post-pandemic phase. 
The number of people getting really sick or dying has plummeted. There are many tests and effective vaccines and treatments to keep it that way. And life has pretty much returned to normal for most people. COVID is no longer dominating their lives. 
"We have a new disease, a new health risk. That's COVID. It's unpredictable. It's killing people. And yes, we need to do much more to control it and much more to care for people," Dr. Thomas Frieden, a former director of the CDC, told NPR. "But the pandemic as a phenomenon that ruled our lives for two years—that's passed." 
"It is a reasonable thing to do as we collectively move on from this emergency footing that we've been on for the last couple of years, and try to navigate a new normal," said Dr. Bob Wachter, chair of UCSF's Department of Medicine. "It's an appropriate way of thinking about the threat as it stands today." 
Potential Fallout from Declaration 
Since Biden made the comments in prime time, it may now be more difficult to encourage people to get a vaccine booster shot and to get Congress to approve his $22.5 billion funding request for COVID-19 vaccines, treatment, and testing, Gounder suggested. 
It is important for the administration to keep the public concerned about COVID, especially since people may have to pay for vaccines and treatments. 
Many health experts also worry that Biden's declaration fuels pervasive public desire to move on and forget about COVID at a critical time, when people should still be trying to avoid getting sick. 
According to an Axios-Ipsos poll, 46 percent of Americans have returned to their pre-pandemic lives, the highest share of respondents to answer that way since the pollsters began asking the question in January 2021. 
Closing 
Without a clear definition of what constitutes the "end" of the pandemic, and a lack of consensus among the experts, we are left to make up our own minds about when the pandemic is over. 
If we look at the glass half full, we certainly are moving in the right direction, given that deaths and hospitalizations are significantly down in the United States. But with optimism, we must not become complacent. People are still dying, new cases are occurring, and long COVID remains a persistent healthcare concern. 
Research and materials for this article were compiled, written, and distributed on behalf of the National Public Health Information Coalition. The views and opinions expressed in this blog are those of the various authors and do not necessarily reflect the official policy or position of the National Public Health Information Coalition or its members 
References: 
https://www.npr.org/2022/09/19/1123926762/biden-s-remarks-that-the-pandemic-is-over-hurts-efforts-to-save-lives-experts-sa 
https://www.factcheck.org/2022/09/scicheck-is-the-pandemic-over-biden-says-so-but-scientists-say-thats-up-for-debate/ 
https://www.reuters.com/business/healthcare-pharmaceuticals/who-chief-says-end-sight-covid-19-pandemic-2022-09-14/ 
https://www.cdc.gov/nchs/nvss/vsrr/covid19/excess_deaths.htm 
https://amp.theguardian.com/world/2022/sep/24/covid-not-over-biden-remarks-cbs-60-minutes 
https://www.npr.org/sections/health-shots/2022/09/20/1123883468/biden-pandemic-over-complicates-fight 
https://www.sfchronicle.com/health/article/end-of-COVID-pandemic-17463349.php 
https://www.washingtonpost.com/health/2022/09/18/biden-covid-pandemic-over/