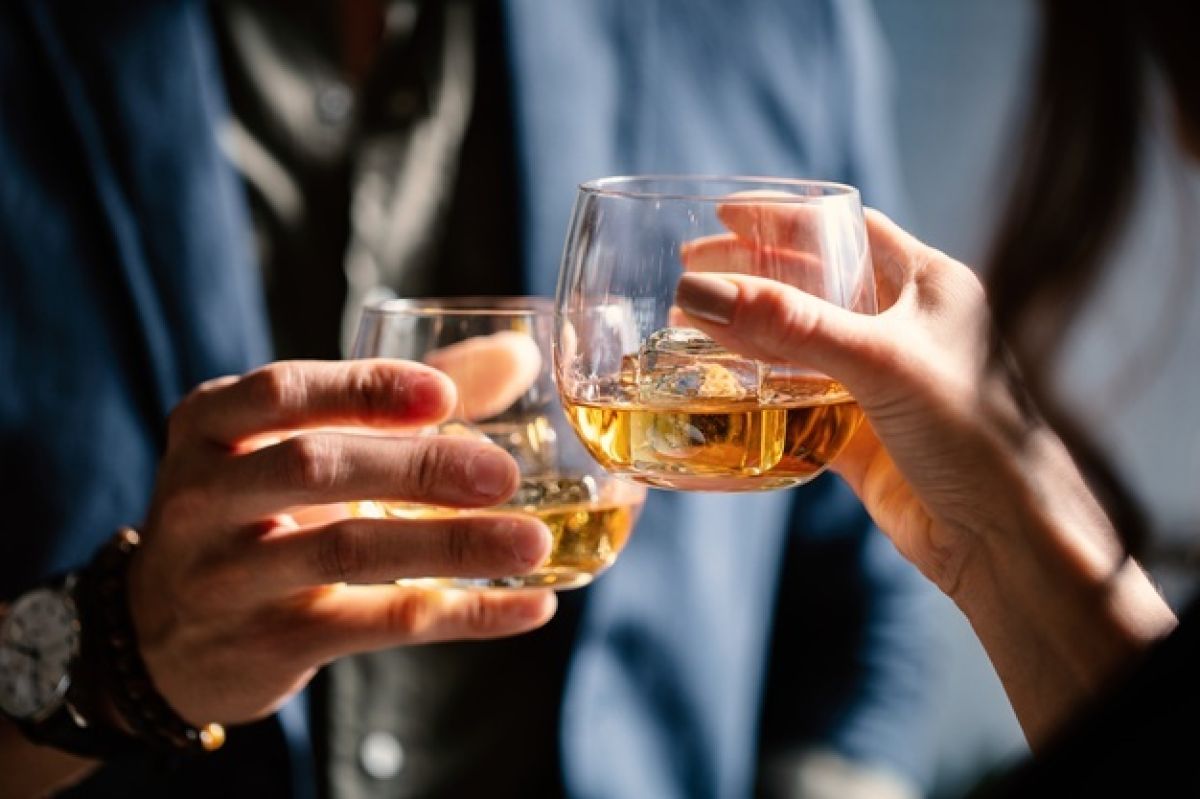 Millennials and Gen Zers Embrace "Life Can Take You Higher than Alcohol"

The National Drug and Alcohol Facts Awareness Week starts on March 22, providing an opportune moment to take a pulse of the drinking culture among Millennials (born between 1977 and 1996) and Generation Z (born between 1996 and 2009). 
Both generations have embraced sobriety over alcohol consumption. They have forced the alcohol industry to revamp how and what they market and sell. There's been a significant shift in what bars serve, even establishing all dry venues. 
The Sobriety Mindsets for Millennials and Gen Zers 
Studies have found that these generations drink less than their older counterparts. They fear what will happen when they lose control and how their actions may appear on social media. As a result, they consume less than their parent's generation did as teenagers. They are also drinking less than their parents are drinking today. According to data from the United Kingdom, a forty-year-old is more likely to commit a drunk driving violation than an 18-year-old. 
A survey of 3,400 Millennials and Gen Zers about their drinking habits discovered that 57 percent said they'd rather go to the gym for an hour rather than to a bar. 69 percent of them find heavy drinking culture boring. 
Gen Z Attitudes 
A 2018 report found that the Gen Z generation drank over 20 percent less per capita than Millennials. The report also found that 64 percent of those Gen Z respondents said they expected to drink alcohol less frequently when they grow older than the older generations do now. 
Gen Z is the first generation to prefer other alcoholic drinks to beer. 
A googlethink article offers the following insights into Gen Z's mindset: 
Importance of image and control

: 49 percent of Gen Z claim their online image is always at the back of their mind. 76 percent feel it is important to be always in control of all aspects of their life.

Prioritizing productivity and success

: Gen Z places work/university performance above socializing in their life priorities, and 20 percent of university students are conservatively estimated to be tee-total.

Physical and mental health worries

: 86 percent of Gen Z feel mental health is just as important a consideration as their physical health. 70 percent consider binge drinking as a "very risky" activity, and 41 percent associate alcohol with "vulnerability,' "anxiety," and "abuse."
Millennial Attitudes 
Millennials are less likely to drink than their elders. Research shows that 53 percent of Millennials said they consumed alcohol in the past month, compared with 65 percent of Gen Xers and 72 percent of Boomers. 
Three out of four millennial drinkers say they limit how much they drink most of the time they go out, and 38 percent say they moderate their alcohol every time. 
Millennials weigh taste and quality more heavily than price and alcohol strength. 
The Impact on Alcohol Industry 
Sales for alcohol-free beers and spirits are through the roof, with the numbers continuing to healthily rise, meaning there's a sobriety revolution occurring and brands are taking note. 
Alcohol brands are working hard to diversify their range of alcohol-free options. And adjusting their tone of voice through slick and innovative branding is proving to set marketers apart from competitors. Here are some examples of how the industry is meeting new consumer demands: 
Several large beer companies in Europe and the US have promised to fill at least 20 percent of their global portfolio with non-alcoholic beer by 2025. Soon, sober curious beer drinkers will have a market catered to them with many options. 
With many younger generations staying away from alcohol, beverage brands seek more creative ways to attract the sober-curious customer. Companies take canned seltzers and add herbs, nourishing plants, and other compounds that support cognition and health. 
The Impact on Bars 
Dry venues are popping up like the Dry Mill in Ohio that will be opening soon, entirely alcohol-free. Juice crawls have replaced pub crawls. Mocktails at bars are rising in popularity. 
According to Buzztime business, events at bars are also changing to adapt to Gen Z and Millennial preferences. These generations want to have a unique experience, such as axe throwing — sweeping the nation's pubs. They like anything social and competitive, like pub trivia. They are also inclined to incorporate charitable giving at bars. It could be a bar trivia tournament where the prize is a donation to the winning team's favorite charity. Another trend in entertainment for bars that heats up during the summer is dog adoption events held on bar patios. Most of the locations in the Bar Louie chain are dog-friendly, and regularly team up with local dog shelters to host adoption events. 
Other trending variations of class-focused entertainment for bars include paint and sip nights, where participants get all the supplies and instruction to create artwork they can take home. Plant night is another DIY-type class that's hitting high notes with Gen Z and Millennial patrons, who get to pot their own terrariums. 
Another popular activity among Gen Z and Millennials is participating in DAYBREAKERS. DAYBREAKER is a morning dance community of 500,000+ members in 28 global cities that inspires humans to start their day by waking up and dancing in iconic spaces, sober, first thing in the morning. They start with a one-hour yoga + fitness experience and then dance with reckless abandon for two hours before work. 
Ultimately, the Gen Z and millennial focus on socializing creates a demand for events that bring everyone together through novel shared experiences. 
Tips for Making Non-Drinkers Feel Comfortable 
While not drinking is becoming more culturally acceptable and the norm, there can still be pressure to drink. The following are some tips to make your non-drinking friends feel more comfortable: 
Don't project your lifestyle onto theirs.

 

Suggest a soda or a mocktail if you're out at a bar.

 

Don't focus on the fact that they are not drinking.

 
Plan creative occasions where drinking isn't the focus.

 

Pace your own drinking.

 
Here is a non-alcoholic "cheers" to Gen Zers and Millennials for having good clean fun. 
Research and materials for this article were compiled, written, and distributed on behalf of the National Public Health Information Coalition. The views and opinions expressed in this blog are those of the various authors and do not necessarily reflect the official policy or position of the National Public Health Information Coalition or its members. 
References: 
Millennials, Gen Z Drinks Less and Drags Down Alcohol Sales (businessinsider.com) 
Teetotalism - Why Generation Z is choosing good, clean fun - Flux Trends 
Millennials, Gen Z Drag Down Beer Sales (businessinsider.com) 
How Gen Z's are changing the alcohol industry - Think with Google 
Millennials Think Before they Drink: Fewer Rounds, Less Carbs, More Variety – Nielsen 
Is Beer Pong Passé? 75% Of Millennials Moving Toward Drinking In Moderation (forbes.com) 
The rise of alcohol-free: how to reach millennials and gen Z changing the drinks industry | The Drum 
"Sober curious" beverage trend gains traction among Millennials and Gen Z, says Treatt (foodingredientsfirst.com) 
The Social Shift: How Gen Z, Millennials are Changing Bar Entertainment as We Know It - Buzztime 
If You're Dating Someone Who Doesn't Drink, Here Are 6 Ways To Help Them Feel More Comfortable (elitedaily.com)